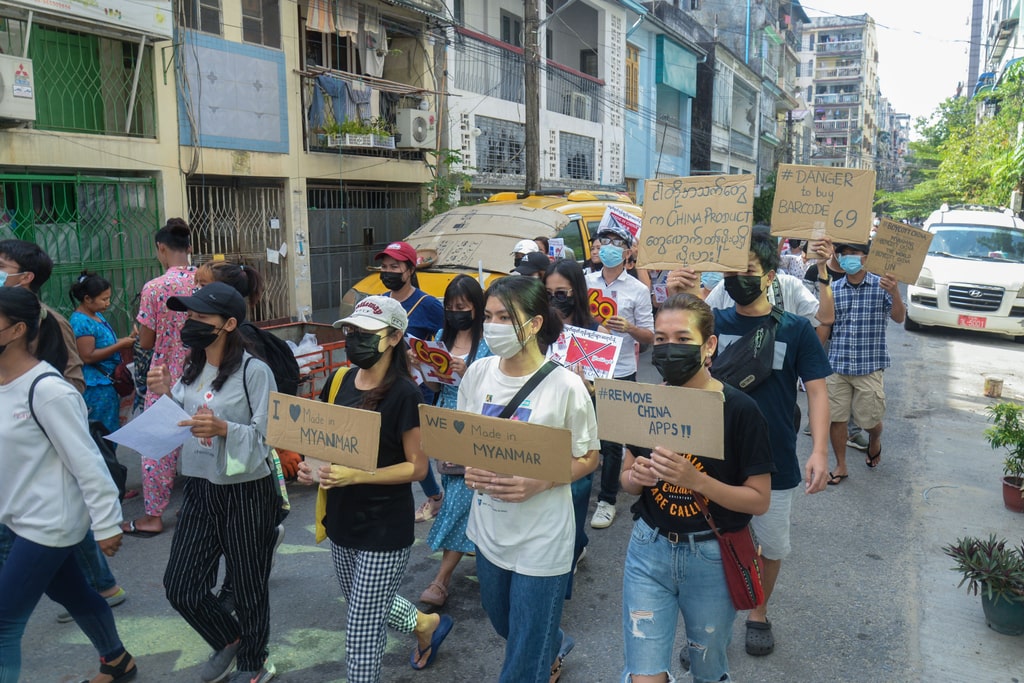 Myanmar's Junta assures of consideration to ASEAN suggestions
Myanmar's Junta assures of consideration to ASEAN suggestions
Myanmar's junta has assured consideration to "constructive suggestions" given to them by the Southeast Asian leaders in the ASEAN summit held a few days back in Jakarta, Indonesia.
In a statement released Tuesday, Myanmar's military said the suggestions would be positively considered "if they serve the interests of the country".
Junta's chief Min Aung Hlaing attended an ASEAN meeting where an agreement between him and the Southeast Asian leaders came to being.
The agreement has been severely criticized by rights groups as it felt short of restoring democracy and did not condemn the military's actions or held them accountable.
Both the parties agreed to a five-point plan that pressed both sides, Junta and the protestors, to exercise restraint. Southeast Asian leaders urged the head of the Myanmar army to end the violent crackdown in the country.
The summit marked General Min Aung Hlaing's first foreign trip since he overthrew the government of civilian leader Aung San Suu Kyi.
As per the details, more than 700 people have been killed so far whereas more than 250,000 have been displaced.
Myanmar is a part of the 10-nation ASEAN and has been in turmoil since the military takeover. ASEAN leaders asked the military to end violence and release political prisoners.
The talks in Indonesia came forth as the first proper effort to address the crisis. 
Related Posts
The consensus included ensuring steps for dialogue between the civilians and military leaders of Myanmar. The process will be overseen, as per the agreement, by a special Asean envoy. The group also offered humanitarian assistance.
Deputy Asia director at Human Rights Watch, Phil Robertson in a statement condemned that there is no urge in the agreement for the junta to free the political prisoners currently in detention. These prisoners, he said, include political figures who should be involved in negotiations and solutions to the crisis.