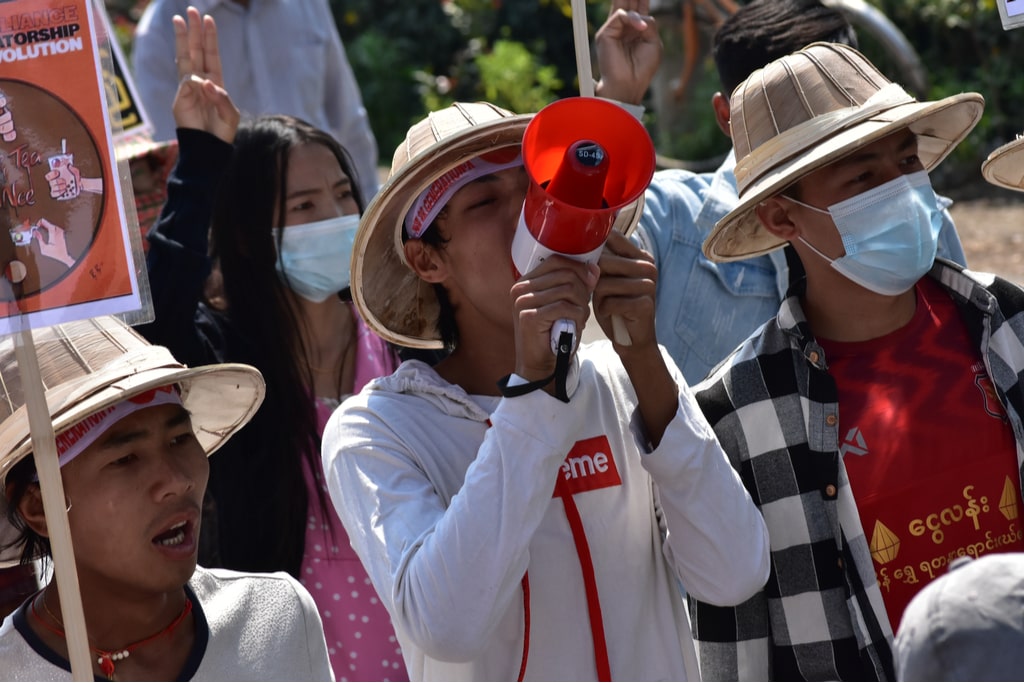 New Year's amnesty: Myanmar's junta releases 23,000 prisoners
New Year's amnesty: Myanmar's junta releases 23,000 prisoners
Myanmar's army released, on Saturday, about 23,184 prisoners from jails across under a New Year amnesty. 
Saturday, the first day of the New Year in the country and the last of a five-day holiday is celebrated with visits to Buddhist temples and water throwing parties in the streets.
However, in view of the Junta coup to oust the elected government of Aung San Suu Kyi, pro-democracy activists issued calls for the cancellation of the festivities and asked people to focus on campaigns to bring democracy back.
Suu Kyi is among the 3,141 people arrested in link with the coup, a count issued by the Assistance Association for Political Prisoners (AAPP) activist group said.
"These detainees are from before Feb. 1 but some were imprisoned afterward," said Prisons Department spokesman Kyaw Tun Oo.
While the military is now freeing thousands of prisoners, it is seeking 832 people on warrants in link to the protests, the AAPP said.
Myanmar has been in a wave of protest since the coup, which the military backs with accusations of forgery in the November elections won by Suu Kyi's party. 
Related Posts
The election commission has categorically dismissed Junta's objections.
The protests have been intense because the ousted government held power for the first five years since nearly half a century of army control ended.
People irked by the military rule have taken to the streets each day demanding the restoration of democracy.
So far, 728 people have been killed, as per the AAPP's latest figures.
Political leaders, including unseated members of parliament, have announced the formation of a National Unity Government (NUG) including Suu Kyi, leaders of the pro-democracy protests and ethnic minorities.
The NUG claims its legitimate political authority and has asked for international recognition.
The junta is yet to comment on the formation of the unity government.