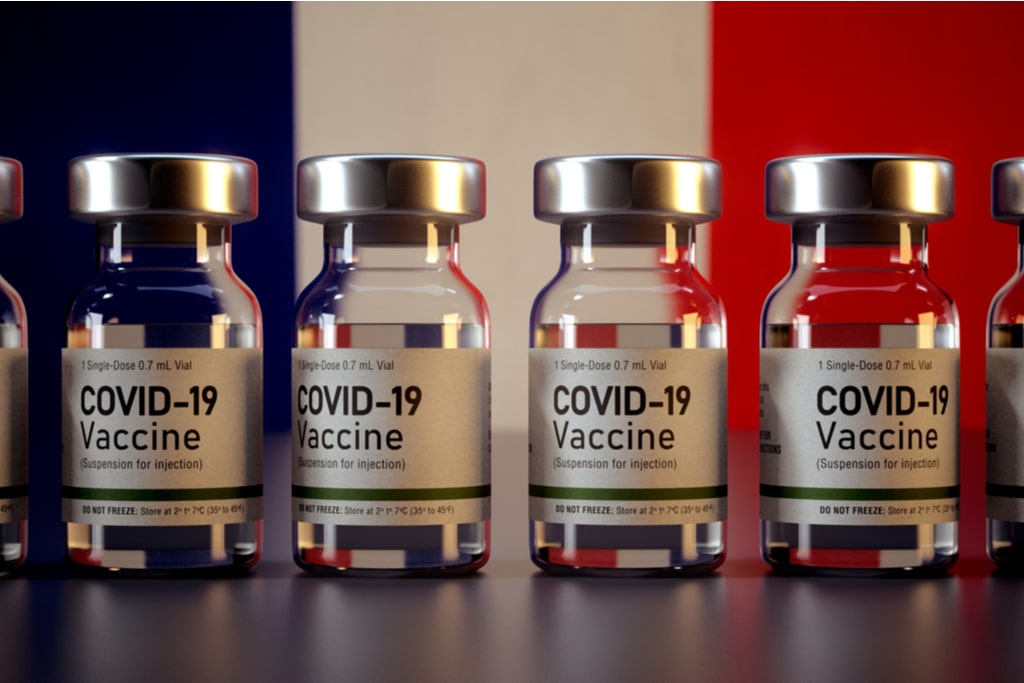 In France A wait of six months between the first and second dose of the anti-coronavirus vaccine
In France a wait of six months between the first and second dose of the anti-coronavirus vaccine
To speed up the immunization campaign, the French Academy of Medicine suggests waiting six months between administering the first dose of the coronavirus vaccine and the second. "The main challenge to overcome the current health crisis is the acquisition of sufficient collective immunity to control the circulation of the virus and to relax the measures of restrictions" observes the Academy, recalling that the slowness of vaccination increases the risk of new variants appear in the coming months. Academy members recall that a single dose of an RNA vaccine "rapidly confers very high protection" and cite a recent American study showing an 80% protection rate two weeks after the first injection.
A longer period between the two doses, the Academy's experts note, "would allow herd immunity to be achieved much more quickly with the same number of doses, ensuring satisfactory individual protection." Based on these elements, the Academy recommends the booster only after 6 months for people under the age of 55 and without pathologies at risk. Members of the advisory body also suggest not vaccinating people infected with Covid before 6 months after the last positive molecular swab.
The Academy of Medicine has maintained certain independence since the Covid crisis began. It can answer government questions, but it also makes recommendations that go against official policy. The government has not yet spoken out on the idea of ​​waiting 6 months for the recall of Pfizer and Moderna vaccines. In France, the rate of adults who have received at least one first dose is 18%. The country has been in lockdown since the beginning of April and the government is starting to think about reopening: it will start with nursery and primary schools on April 26 and May 3 for middle and high schools. From May 15th, bars and restaurants in the open spaces could be back in business.
Related Posts
According to France Presse, there have been over one million deaths in Europe since the start of the Covid epidemic. The EU is the most affected area in the world ahead of Latin America and North America. The fifty-two countries and territories of the region (which reaches Azerbaijan and Russia to the east) total 1,000,228 deaths out of 46,496,560 cases before Latin America and the Caribbean (832,577 deaths and 26,261,006 cases) and the USA and Canada (585,428 deaths and 32,269,104 cases).