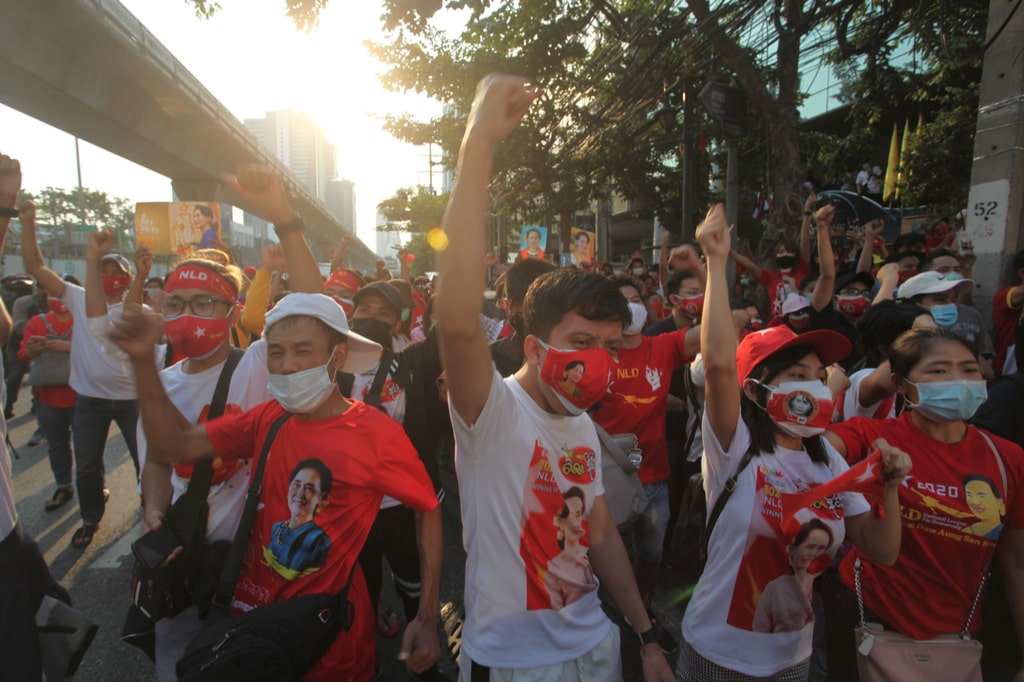 Myanmar to see protests amidst new year celebrations
Myanmar to see protests amidst new year celebrations
Myanmar pro-democracy activists have, on Tuesday, pledged to hold several rounds of protests this week to keep the pressure on the military leadership during the country's most important holiday of the year.
Thingyan, the five-day New Year holidays, is usually celebrated with a ritual cleaning of Buddha images in temples, prayers, and throwing high-spirited water on the streets.
Activists have asked people to stage symbolic protests from the start to the end of the holidays. Protests will include painting a three-finger salute on traditional Thingyan pots that are filled with flowers.
"The military doesn't own Thingyan. Ultimate power rests in the hands of people," said EiThinzarMaung, leader of a protest group known as the General Strike Collaboration Committee.
Maung said that other holiday protests included the splashes of red paint on sidewalks and honking.
Activists have called for a day of complete silence to remember the victims of the violence. Buddhists have been urged to wear their religious attire and recite prayers together while Christian communities have been asked to wear white and read psalms.
Coronavirus cancelled the last year's celebrations while this year, another disrupted new year holiday will be seen in view of the protests.
Related Posts
The February 1 coup has thrown Myanmar into crisis after nearly 10 years of tentative steps towards democracy. The Junta had stepped back from politics and had let Aung San Suu Kyi form a government after her party won the 2015 elections.
The Junta claims that it had no option but to overthrow the government because the elections held in November were rigged. The election commission has dismissed this accusation.
The coup has sparked daily protests by those who oppose the military rule, but Myanmar has paid a heavy price for it.
Security forces, as per reports, have killed 710 protesters to date.