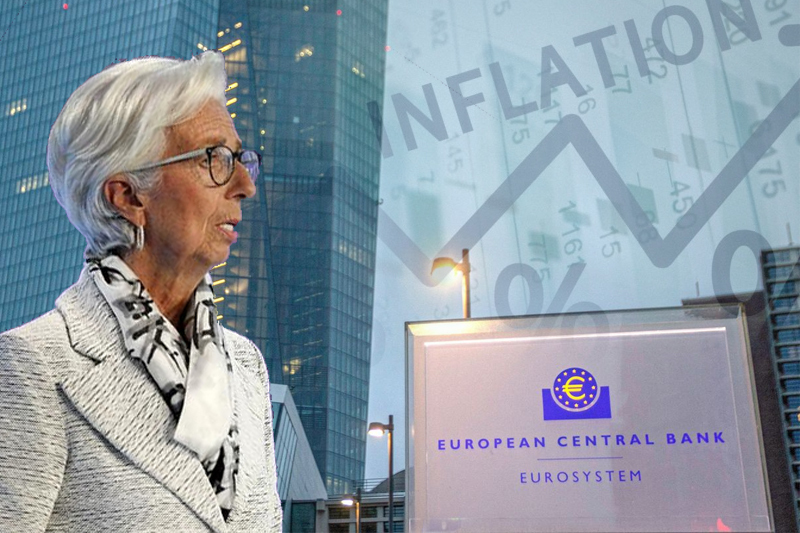 inflation european central bank makes unprecedented interest rate hike
Inflation: European Central Bank makes unprecedented interest rate hike
The European Central Bank has made its largest ever interest rate increase on Thursday, following the similar hikes by the U.S. Federal Reserve and other central banks in a global stampede of rapid rate hikes amid rising inflation that is pushing Europe and other countries towards recession. Bank President Christine Lagarde said the ECB (European Central Bank) would keep hiking rates "over the next several meetings because inflation remains far too high and is likely to stay above our target for an extended period."
Lagarde also just stopped short of predicting a looming recession, though many economists predict one recession at the end of the year and one at the beginning of 2023. "The bank's assumption is economic output would not fall outright but stagnate later this year and early next," she said.
Keep Reading
The big rise in interest rate by the European Central Bank is aimed at increasing the cost of borrowing for governments, businesses and consumers which, in theory, slows the spending and investment and also cools off surging consumer prices by reducing the goods demand. According to the analysts, the interest rate hike is also aimed to bolster the bank's credibility after it had largely underestimated the severity and length of the inflation. "After reaching a record 9.1 per cent in August, inflation may rise into double digits in coming months," economists say.
The inflation has been largely fueled by ongoing war in Ukraine as Russia continues to sharply reduce the supplies of natural gas to European countries that were used for electricity generation, heating homes and in factories. This further warns of looming really difficult winter season for the European nations with gas prices having surged ten times. Lagarde has stressed that a 2022-23 recession would occur "only under a really dark worst-case scenario where all Russian natural gas is cut off, alternative supplies are not available and governments have to resort to energy rationing".