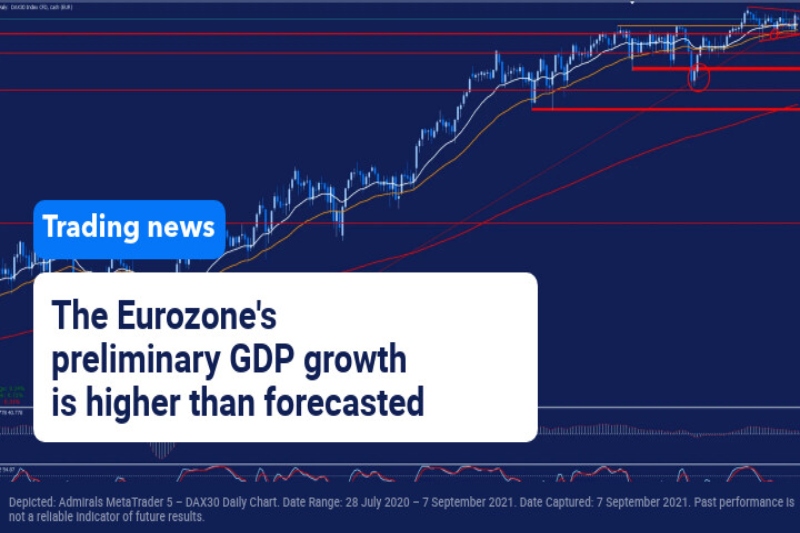 eurostat gdp growin by 2.2% in euro zone
Eurostat: GDP Growing by 2.2% in Euro Zone
A turnaround that allows Europe to look to the future with some more hope. According to the Eurostat report, the statistical office of the European Union, the Gross Domestic Product of the second quarter recorded growth of + 2.2% in the Euro area and + 2.1%in the EU-27. That is a course change given that the data for the 2021 initial months show a decrease of 0.3% for the Eurozone and 0.1% for the EU Member States.
Ireland pulls the group, where the Gross Domestic Product recorded + 6.3%, followed by + 4.9% in Portugal and the two Baltic republics, Latvia and Estonia. GDP growth in Italy is + 2.7%, at a slightly higher rate than the European average. Similar results for Spain (+ 2.8%), and better than France (+ 1.1%) and Germany (+ 1.6%). These numbers are also reassuring for the Eurozone employment rate, which returns positive after the -0.2% with which 2021 began. Eurostat reports an increase of 0.7% in the second half of the year.
Inflation continues to rise in the euro area. The post-Covid economic recovery is confirmed to be solid, structural. Still, calls for austerity to curb inflation are making a comeback from Germany and other frugal European countries. Still, they are destined to crush the recovery if heeded.
Related Posts
According to Eurostat's flash estimate, the inflation rate in Europe rose to 3% in August, up from 2.2% in July and to a ten-year high. With energy above all weighing (15, 4% compared to 14.3% in July), they are followed by industrial goods net of power (2.7% against 0.7%), food, alcohol, and tobacco (2% from 1.66% of July) and services (1.1% compared to 0.9%). Estonia records the highest inflation rates (5%), Lithuania (4.9%), and Belgium (4.7%).
At the moment, the European Central Bank argues that inflation at 3% is a quick fact that does not justify either the end of purchases of securities on the market or an increase in interest rates. But because of the next meeting of the ECB's board tomorrow, 9 September, the governor of the Bank of Austria, Robert Holzmann, made himself heard, according to whom "we must begin to think about the exit from the extraordinary anti-crisis measures. We have the opportunity to discuss how to close the pandemic issue and focus on the fight against inflation." Within the ECB, Germany looms behind Austria, where inflation is a psycho-social bugbear rather than an economic issue, and in some other countries, the same opinions spread.