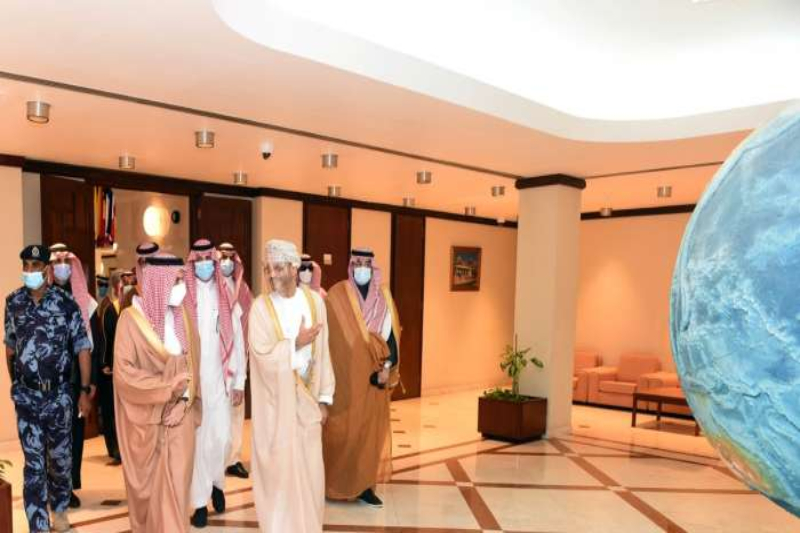 saudiarabia oman
Saudi Arabia, Oman discuss trade and investment
A virtual meeting between senior Saudi and Omani officials was held on Tuesday, where trade and investment opportunities between both countries were discussed at length.
As per the reports of Oman's state television, Omani Commerce and Industry Minister Qais al-Yousef and Saudi Investment Minister Khalid al-Falih carried out the talks.
The meeting comes a few days after Oman saw protests over a spike in unemployment and inflation in the country.
Last week, groups of Omanis demanding jobs took to roads to hold protests in what is seen as the biggest challenge to the Gulf state's new ruler. The government countered the protests by announcing acceleration in plans to create thousands of jobs.
Related Posts
The announcement wasn't it as Omani security forces clashed with demonstrators who gathered in the industrial hub of Sohar against worsening economic conditions. Police, outside the Labour Ministry, fired tear gas at young Omanis and detained several people, as per witnesses.
Experts in Oman claim that the meeting between their leadership and Saudi officials was not planned in view of the protests and was scheduled way ahead of the talks. The meeting addressed the diversification of economies and sectors with the potential of attracting investments.
Oman is expected to engage other countries in its efforts to curb state deficits and debts in a bid to meet job demands.
The Gulf state is among the least financially robust countries in the region and is vulnerable to swings in oil prices since it has a small oil industry that represents a third of its GDP.
The country is shaken by twin shocks of the covid-19 crises and low oil prices that have strained its public finances and surged its debt to an all-time high. This has prompted the introduction of new taxes and a freeze in public sector hirings along with other austerity measures.