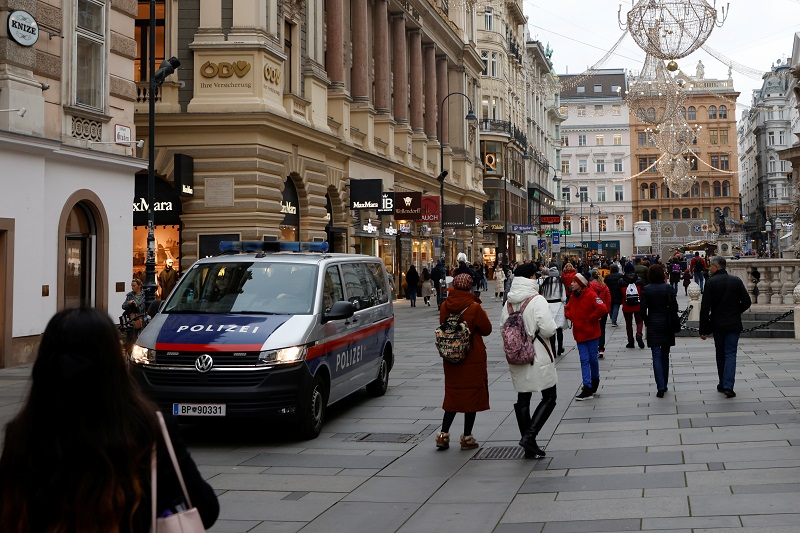 outbreak of the coronavirus disease (covid 19) in vienna
Austria Total Lockdown Decision Protested By Opposition Party Today
Austria – Covid-19 is gripping Europe bad. With the Netherlands imposing lockdowns and crowds protesting, there are other European nations trying hard to control the outbreak. For starters, Austria is becoming the first western European nation to impose a complete lockdown with Germany warning to follow suit.
Financial markets feel that there might be a slump in the economy again. As Europe's largest economy Germany is bracing for impact from the fourth wave It has already declared it a national emergency, according to a statement made by Health Minister Jens Spahn, warning that vaccinations alone will not cut case numbers.
Austria had not been able to vaccinate its own population. With the lockdown in place, they intend to get their whole population vaccinated by the end of February. The decision is bound to infuriate many in a country. The only apparent reason for this to be seen is general skepticism about vaccines that runs high amongst the populace. The same has been encouraged by the far-right Freedom Party, the third-biggest in parliament.
Related Posts
The party intends to protest the lockdown today. Austria has reported the lowest rate of vaccination in western Europe. Only one-third of its population has been vaccinated till date. Its infections are among the highest on the continent, with a seven-day incidence of 991 per 100,000 people.
The whole economy is already showing the result of the Covid-19 tremors, with stocks falling down, oil prices going down and the Euro tumbling. Cases in Europe are on the rise. So, a number of governments have started to reimpose limits on activity, ranging from Austria's full lockdown to a partial lockdown in the Netherlands and restrictions on the unvaccinated in parts of Germany, the Czech Republic and Slovakia. Those refusing to be vaccinated are likely to face administrative fines, which can be converted into a prison sentence if the fine cannot be recovered.