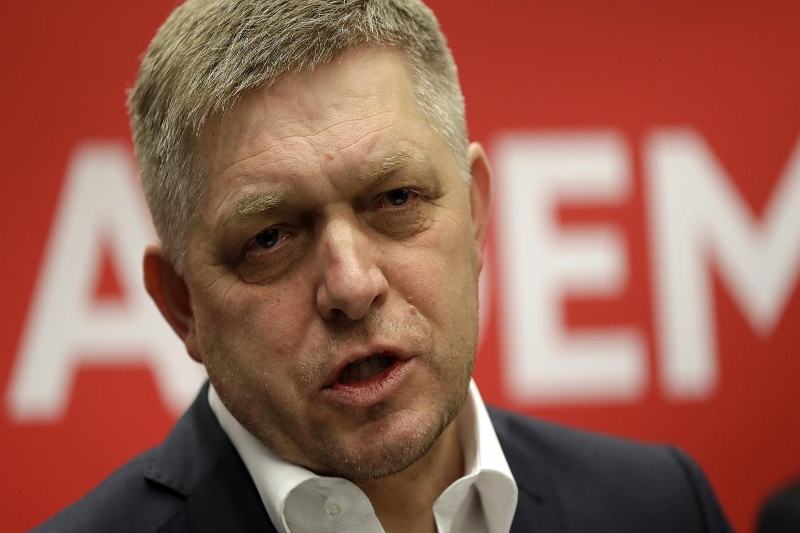 police arrest former pm robert fico
Police arrest former PM Robert Fico ahead of rally for breaking COVID protocols
Slovakia
Former Prime Minister of Slovakia, Robert Fico was arrested on Thursday before a rally for allegedly breaking Covid-19 protocols. He was detained in front of live television cameras when he tried to give a statement to the media to start a protest amid Covid-19.
The police surmised that he was organising an anti-government rally. The detention took place in Bratislava before the planned rally. However, the police later explained that they did not detain Fico, but merely brought him in to ask questions.
Robert Fico broke Covid-19 protocols
In Slovakia, even medium-sized public gatherings are currently banned due to Covid-19 restrictions. Reportedly, the country is facing one of the highest coronavirus infection rates in the world after a record surge in November. Any public gatherings of more than six people have been banned in the country since November. The government of Slovakia imposed strict restrictions in the country to tackle coronavirus infections that increased rapidly in November.
Related Posts
Robert Fico's protest
Reportedly, the former PM started the announcement of a protest on Thursday evening through a car ride in the city. Subsequently, he arrived at the Tyrsovo embankment. However, he was detained by police and taken to the police station before starting the protest. He was released after one hour of questioning. He told the media that he was brought in for violating the ban on gathering amid the Covid-19 pandemic. However, he also explained to the media that he wanted to do the protest in the form of a car procession and denied that he violated any rules.
Robert Fico resignation
Fico was forced to resign from the post of Prime Minister in 2018 after the murder of an investigative journalist exposed corruption in the country. The Murder of the journalist created havoc among people and they started the anti-government rallies. Earlier, Fico dominated Slovak politics for more than a decade.