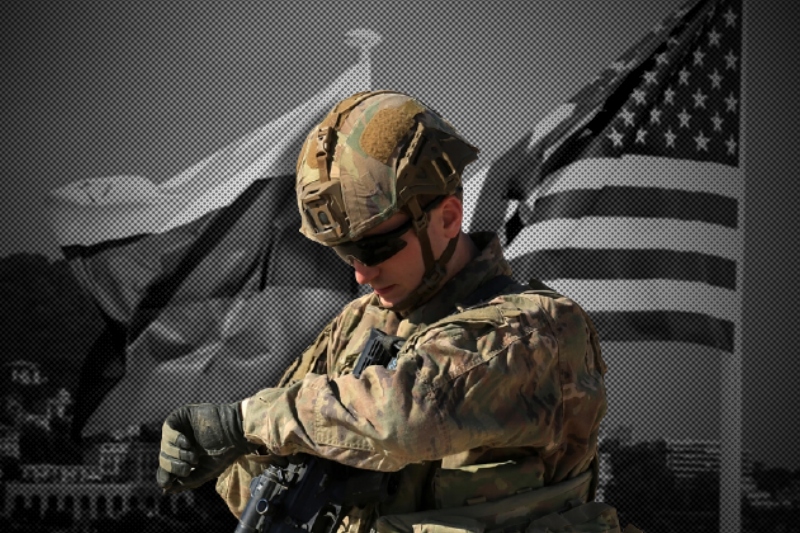 ukraine border
High stake talks as Biden and Putin engage in talks over Ukraine
Ukraine
Tuesday will mark a litmus test for Joe Biden's presidency as he engages in the most crucial talks as President of United States. President Biden will be engaging in critical call with Russian President Vladimir Putin over Russia's aggressing stand along Ukraine border. US intelligence community has issued stark warnings to the White House that Russia might invade Ukraine as early as next month.
US will make it clear during talks that it is prepared to send reinforcements to NATO's eastern flank as Russia continues to plan for "significant military action against Ukraine" along with sanctions.
The White House added that Biden will also make it clear to Putin during call that US is not ruling out future NATO membership to Ukraine. Ahead of the talks, Biden also held meeting with European leaders on Monday over the Ukraine issue on which the leaders now have a "united front".
Reiterating Washington's "unwavering support" to Ukraine as Russia continues to progress aggressively, US Secretary of State Antony Blinken spoke to Ukraine president Volodymyr Zelenskiy on Monday. Later Zelenskiy tweeted, "Agreed positions with @SecBlinken before the phone conversation of Presidents Biden and Putin. Agreed to continue joint & concerted action. Grateful to USA strategic partners & allies for the continued support of our sovereignty & territorial integrity."
The talks between the two leaders comes six months after Biden first met Putin as US President in Geneva where he hoped of calm and cooperation between US and Russia on issues like cybersecurity and strategic arms control. The two leaders however, have a long history with not much regards towards each other. The relationship further came to cross-fire as last month US officials raised flag over increased and aggressive Russian military movements near Ukraine border.
US Army Chief of Staff Gen. James McConville said last weekend that Russia has managed to gather over 100,000 troops near the border with Ukraine. Russia has also secured supply lines in medical units and fuel, sufficient to sustain a full-blown conflict.
Related Posts
According to US intelligence, Russia can be in progress preparing to launch an invasion on Ukraine as early as next month. The estimate is by then as many as 175,000 Russian troops will amass near southern, western and northeastern Ukraine borders.
There has also been a significant spike in disinformation operations by Russia against Ukrainian government, calling it illegitimate. There is also critical data sharing by US intelligence to Ukraine that Russia's FSB is engaging to destabilize Ukraine government led by President Volodymyr Zelensky through activities of dissent from within the country. 
In an interview with CNN, Ukrainian Defense Minister Oleksiy Reznikov said, "If I can advise President Biden, I would like him to articulate to Mr. Putin that no red lines from the Kremlin side should be here. The red line is here in Ukraine and the civilized world will react without hesitation." He added, "The idea of not provoking Russia will not work."