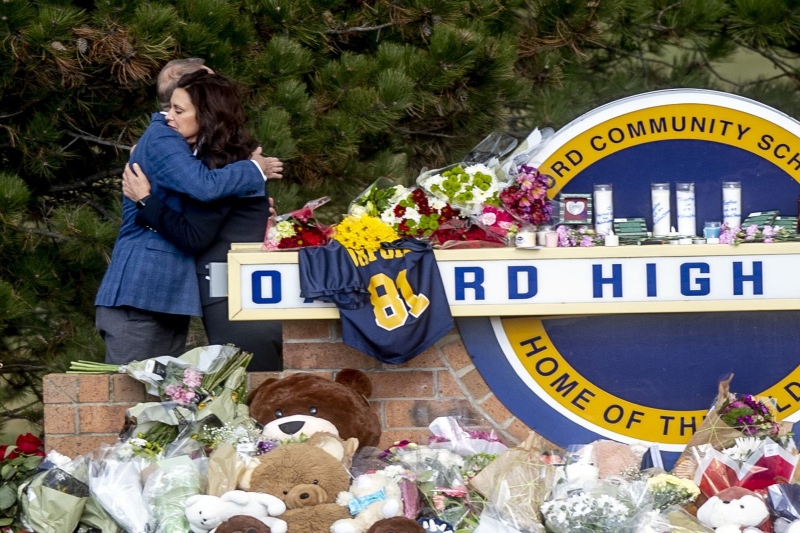 michigan shooting
Michigan Shooting: Parents of the teenagers charged with manslaughter, rewards for giving their information
Last updated on December 19th, 2021 at 11:48 am
Michigan
The US authorities have announced a reward on parents of the teenagers involved in the Michigan shooting where four people were killed in the incident that took place in a high school this week. 
The Sheriff of the Oakland County on Friday confirmed that the authorities are still searching for them and due to their important involvement in the case, posters have been released where the authorities have set rewards upto $10,000 for information leading to the arrest of James and Jennifer Crumbley.
They have been charged with manslaughter and despite the severity of the case parents are nowhere to be found. Their attorney states that the parents had a conversation with the authorities where they reportedly said that the two will turn themselves in if they are charged.
Related Posts
On Friday afternoon, the authorities stressed that they started to search for them and were suspecting them for fleeing the country but their lawyers stressed that they did not flee from the country, they merely left the town the night after the shooting took place to ensure their own safety.
The lawyer also said that they are finalising certain things before they return. "They are not fleeing from law enforcement despite recent comments in media reports," said lawyers Shannon Smith and Mariell Lehman. 
The sheriff's office however confirmed that they did not hear back from the lawyers and as per the current situation, voluntary return of the couple was not assured.