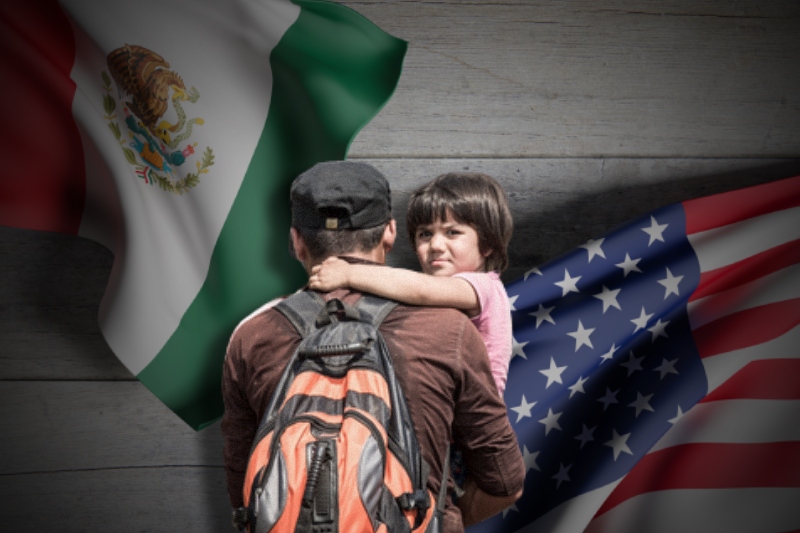 us, mexico
US, Mexico reveal plan to cease migration from Central America
Mexico
The US and Mexico have revealed a plan to cease migration from Central American countries. The US and Mexican international development agencies will reportedly work together on a project in Guatemala, Honduras, and El Salvador. Mexico's Foreign Ministry said on Wednesday that the project is aimed at diminishing the root causes of migration from Central America. 
As per the report, earlier the U.S. tried to stop travellers who were traveling from Mexico into the U.S. Unauthorised border crossings from Mexico into the U.S. were down in August, September, and October. Subsequently, Federal authorities announced the decline in the number of Haitians crossing the border.
The number of drops in crossings shows the effectiveness of efforts to stop migrants before they even reach the U.S. border in places like Tapachula in the south of Mexico, near the border with Guatemala. 
Related Posts
About Mexican and US international development agencies project
The Mexican and US international development agencies project is called 'Planting Opportunities'. As per the report, the project will bring together the Mexican Agency for International Development Cooperation (Amexcid) and the United States Agency for International Development (USAID) to target the Northern Triangle countries of Central America including El Salvador, Honduras, and Guatemala.
Reportedly, migration from the three countries has fuelled record numbers of people being apprehended at the US-Mexico border. Mexico and the United States have pledged to tackle the deeper problems behind higher migration levels. Mexico's Foreign Ministry said, "The US-Mexico collaboration will begin in Honduras."
The collaboration will be helpful for youth because it aims to teach job skills to more than 500,000 at-risk youth. Both Joe Biden and Mexico's leftist President Andres Manuel Lopez Obrador have vowed to tackle the root cause behind the higher migration levels. Reportedly, they have pointed to corruption, poverty, lack of education, lack of job opportunities, and political instability as some of the leading causes of migration.