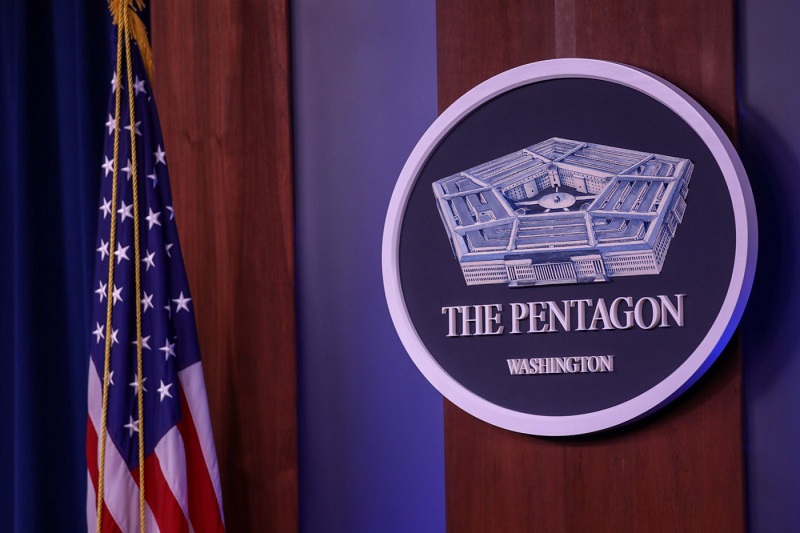 pentagon takes ufos very seriously the u s launched a special task force
Pentagon takes UFOs very seriously; the U.S. launched a special task force
USA -The Pentagon takes UFOs very seriously, more than you think. At the same time, we don't think they are perturbed about an interstellar attack, more about the technology their competitors (see China) are putting up. Deputy Secretary of Defense Kathleen Hicks, in conjunction with the United States Director of National Intelligence, has ordered that the new investigative body be established in the US Department of Defense Intelligence and Security Office.
Now it's official: UFOs leave science fiction to enter the reality of military theatres manned by the Pentagon. On Tuesday, the US Department of Defense set up the Airborne Object Identification and Management Synchronization Group, tasked with studying unidentified flying objects. Of course, the prevailing theory remains that we are dealing with earthly or natural phenomena and not with little green men who came from distant galaxies to colonize us. However, the decision to create a specific study group confirms at least the need to take the matter seriously.
For decades, lovers of conspiracy theories have accused the government of hiding the truths it knows about extra-terrestrials, starting with the alleged flying saucer that crashed on July 8, 1947, on Roswell Army Air Field in New Mexico. However, among the fans of the genre, there are not only lunatics but also very serious people such as former White House chief of staff John Podesta. Surprising videos were released in May of 2019, taken in November 2004 and January 2015, and identified in code as "Flir1", "Gimbal," and "Go-fast." The pilots of the Navy's F / A – 18 Super Hornets had recorded them, who had not been able to hold back their amazement: "Wow, what is that ?!" Lieutenant Ryan Graves, one of the sighters, had gone to Congress to tell the marvel of him: "They managed to stay in the air all day, I don't know how they did it."
Related Posts
Eventually, enough pressure had built up to force state apparatuses to clarify. On June 25, the Director of National Intelligence published a nine-page report explaining to the public what he could about unidentified aerial phenomena. The document cited 144 sightings, including 80 with multiple sensors, which occurred between 2004 and 2021. Of these, only one had been explained: it was a balloon. In 18 incidents, "unusual routes" were noted, including objects that "remained motionless in the wind, or made sudden manoeuvres, at considerable speed, without any discernible means of propulsion."
The report admitted that it had no explanation for these phenomena but grouped them into five categories:
Objects such as aerial debris.
Atmospheric phenomena.
Secret government or private industry programs.
Systems of opposing foreign forces, such as China or Russia.
Other that is anything that could also include aliens.
"I hope that the mentality regarding UFOs – Podesta had noted satisfied – has changed."
However, the report had generated more doubts than certainties, and so on Tuesday, Deputy Defense Secretary Kathleen Hicks issued the order to create the new task force. According to intelligence director Haines, the odds of discovering the little green men remain low. Still, they could be weapon systems developed by adversaries or debris that threaten the safety of commercial flights. Therefore we will have to investigate UFOs.