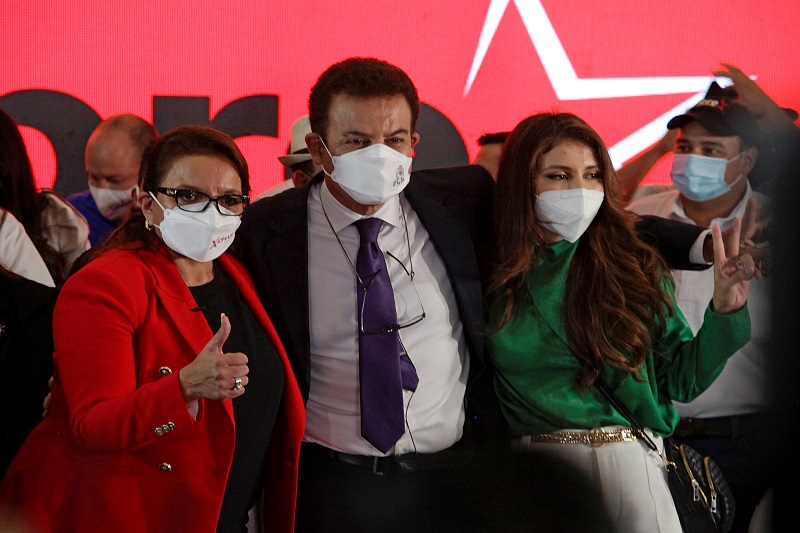 file photo: presidential candidate castro attends an event in tegucigalpa
Castro aims to end two-party rule in Honduras in Sunday's election
Honduras -Leftist Xiomara Castro has aimed at winning an election on Sunday in a bid to become Honduras' first female president.
Her win will end years of conservative rule marked by graft and ties to drug smugglers.
Her alliance with former candidate Salvador Nasralla, a popular TV host, boosted the polls.
Castro said that if she manages to beat the ruling-party candidate, she will explore forming diplomatic ties with China – a step that could anger and cause tension with Washington.
The US President, Joe Biden, who terms the weak rule of law in Central America as a significant factor driving heavy migration to the US, may approve her pledge to enlist the United Nations to help build an anti-corruption agency.
After the National Party captured the administration in 2010 following a 2009 coup, Honduras became one of the most violent countries globally. It has descended into a wave of crisis that pushed thousands of people to flee.
Related Posts
"We are willing to build a fair and competitive Honduras that combat corruption and drug trafficking," Castro said last week of her campaign to make history as first female president in the Central American country. Honduras is a leading source of migrants getting to the US border at record levels and is among the poorest countries in the Western Hemisphere.
Castro's husband, ex-President Manuel Zelaya, was deposed in a 2009 coup after aligning with late Venezuelan president Hugo Chavez. His successors, former president Lobo and President Juan Hernandez, have been caught up in accusations of ties to drug smugglers. It merits mentioning that Zelaya also was accused of getting bribed by traffickers. He has denied all wrongdoings.
An opinion poll by democratic studies institute CESPAD showed Castro with a 17-point lead over Asfura.
However, not all polls give her a commanding lead; a rival survey from a local television station showed a tied race.