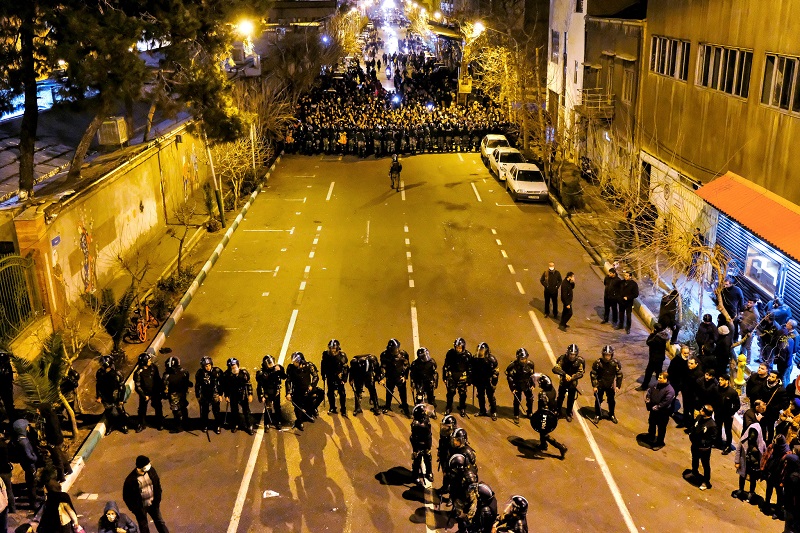 iran protesters dealt harshly on govt orders
Iran: Protesters dealt harshly on govt orders
Iran – Hundreds of protestors have been on the streets of Iran protesting against the government's inability to take action against the drought that the nation is witnessing.
Scared of spoiling their image, the Iranian government ordered police to take necessary action to control the raptors and the police resorted to using tear gas to disperse many of them. This is the consecutive seventh day when the central Iranian city is witnessing protests against the government.
Iran is experiencing one of the worst phases in recent years with increasing Covid-19 cases and the drought that has left most people in the nation on a struggling platform.
Many of the videos were posted on social media and it was a horrific site where it could be gathered that security officials were clashing with demonstrators in the dry bed of the Zayandehrud River. Not only this but even other areas in Iran such as Isfahan streets also witnessed heavy clashes between the two sides.
Related Posts
There were nearly 500 people on the streets when Iran's security forces jumped on the site to disperse them in order to avoid any mishap. However, in their attempt to avoid the protestors from gaining international media's attention, the police used violence on them.
The state-owned news agency dismisses the reports of violence and says that the protestors damaged a pipeline that transfers waters from Isfahan to other provinces last night which led to the country suffering from a water crisis. Due to the crisis, the section which is suffering the most is the Farmers' community. The Farmers community of Iran ended a week-long protest on Thursday after the government promised to compensate them for losses that they suffered due to the drought-stricken areas of central Iran.