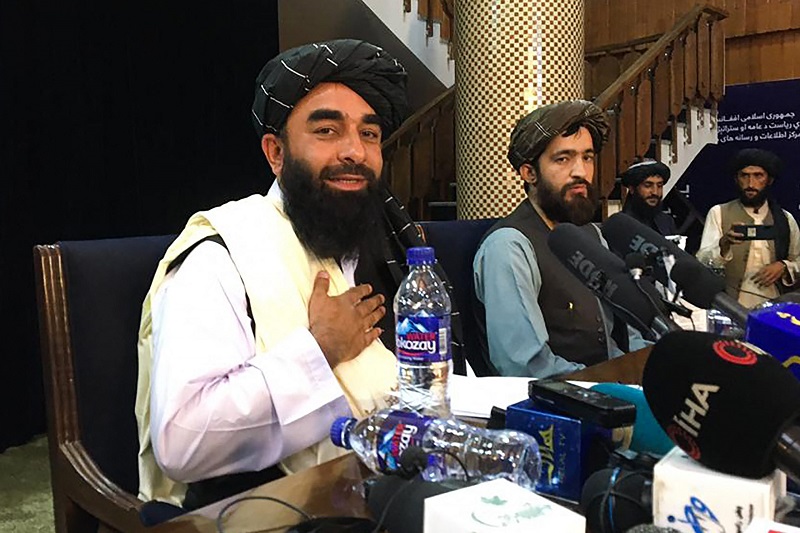 why mismanagement of afghanistan means geopolitical trouble across the globe for america
Why Mismanagement Of Afghanistan Means Geopolitical Trouble Across The Globe For America?
Last updated on November 16th, 2021 at 04:37 am
Afghanistan -The United State's withdrawal from Afghanistan has been called a messy affair; and it does affect the geopolitical dynamics world over, according to Tom Petrie, chairman of Petrie Partners who spoke at the Hart Energy Executive Oil Conference recently.
Speaking at the conference he said, "Afghanistan illustrates the geopolitics the industry faces as well as ESG (Environment, Social and Governance) initiatives. Another concern is our promises to the Afghan translators. That will be a stain on our reputation for some time. The key is to avoid being a superpower that is seen as a harmless enemy and a treacherous ally."
Translators were let down and weren't brought back home. Indeed, the Afghanistan exit could be called 'messy'; something that damaged the Biden administration at home and abroad too. Currently, China has stepped in to ensure the situation evolves to its advantage and this is a grave concern.
Actually, the U.S. has opened pandora's box on itself. China for example has used this opportunity as a chance to tell Taiwan, to beware of America and access for themselves if they can trust their strong Western ally.
Related Posts
While we are moving away from fossil fuels, oil is still ruling the world. Even in terms of shifting to more sustainable sources of energy, there is a power tussle on. According to Mr. Petrie, we should be warned of a 'power triangle' comprising Russia, China and Iran can be seen. This cannot be ignored by India or Saudi Arabia and means "a more challenging world to 2050."
When it comes to America, its superpower-laden credibility has now come under scrutiny. There is a perception now, and that cannot be hidden. America is going to feel more challenged due to many reasons. Mr. Petrie stated them as apparent growing interest in Russia by Taiwan, Ukraine, and Germany, issues with the North Atlantic Treaty Organization, tensions in the South China Sea, North Korea's nuclear ambitions, OPEC's discipline, Israel, Iraq, and Syria. America will also have to live up to its domestic promises over energy self-sufficiency.
Already, ESG transparency requirements are impacting the range of financing options available to producers. And then there is rising inflation in the energy industry that is already underway and rising energy costs that are built into climate change initiatives. All these factors are challenges that are becoming more evident.