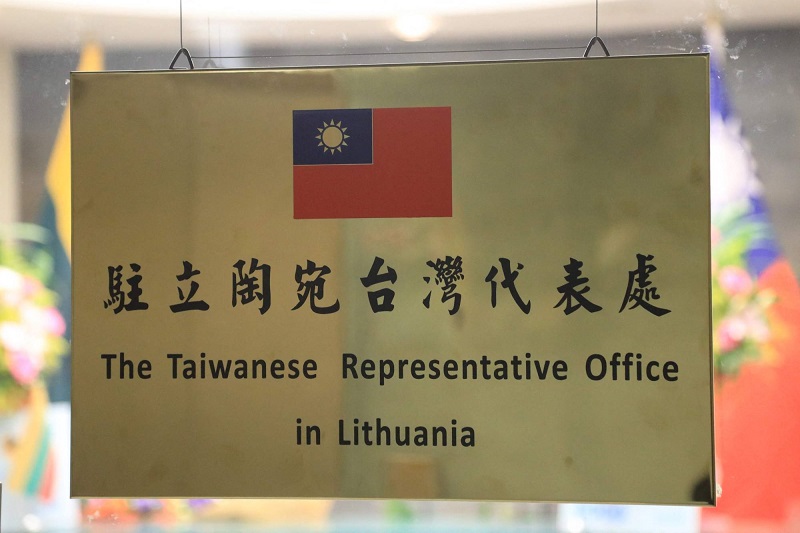 lithuania taiwan china politics diplomacy
China irked on the opening of the Taiwan office in Lithuania
Last updated on November 20th, 2021 at 10:45 am
Taiwan -In a diplomatic breakthrough, Taiwan has announced the opening of a de facto embassy in Lithuania. Taiwan has clearly brushed aside Beijing's consistent opposition to the move; however, the latter has warned of dire consequences.
On Thursday, Taipei announced that it had formally opened an outlet in Lithuania using the name Taiwan. In July, Lithuania revealed that it had agreed to let self-ruled Taiwan open a representative office in its name. This development marks the island's first new diplomatic outpost in Europe in 18 years.
Taiwan's foreign ministry said that opening the "Representative Office" in Lithuania would "lay out a new and promising course" for mutual ties, noting the vast potential for cooperation, specifically in technology.
"Taiwan will promote and cherish this new friendship due to our shared values," the ministry said.
Beijing, in August, asked Lithuania to withdraw its ambassador to China, saying it would recall China's envoy in the country after Taiwan announced a name for the office.
Related Posts
It merits mentioning that its outposts elsewhere in the world are called Taipei Economic and Cultural Offices, with China raising eyebrows at any use of the word Taiwan, fearing that it would lend a sense of legitimacy to the island.
China was agonized over Thursday's opening and warned of unspecified consequences.
"In disregard of the Chinese side's objection and repeated dissuasion, the Lithuanian government has approved the so-called Taiwanese Representative Office in Lithuania," China said in a statement.
"Beijing expresses strong protest and firm objection to this extremely egregious act. Lithuania will be responsible for all the consequences."
It is pertinent to mention that China has also been irked by Lithuania's decision to open its representative office in Taiwan, although no specific date has been set regarding that.