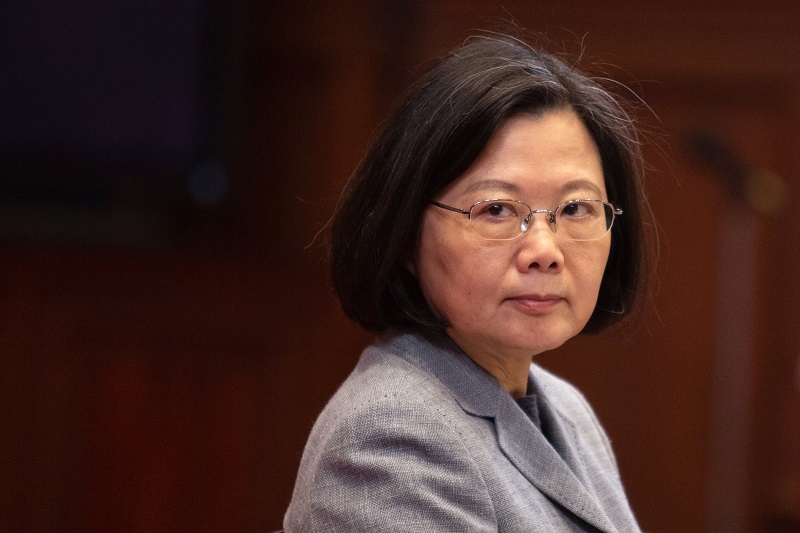 taiwans presidential office says we will defend our nation with full determination
Taiwan's Presidential Office Says "We Will Defend Our Nation with Full Determination"
Last updated on October 23rd, 2021 at 03:38 am
Taiwan -Taiwan's Presidential Office representative Xavier Chang responded following U.S. President Biden's statement saying Taiwan will safeguard itself with full determination. 
According to the U.S. Department of State, the United States and Taiwan share a strong unofficial relationship. However, the United States doesn't support Taiwan independence, however keeping up with solid, informal relations with Taiwan is a significant U.S. objective, in accordance with the U.S. desire to promote peace and stability in the Asia Pacific region.
On Thursday, at a CNN town hall meeting, a journalist asked United States President Joe Biden if he could "promise to defend Taiwan", 'to which the President said that the U.S. would shield Taiwan if China advanced. The U.S. has a law that requires it to assist Taiwan with defending itself. The White House had likewise said that U.S. policy on Taiwan remains the same.
On Friday, China's Foreign Ministry Spokesperson Wang Wenbin requested the United States to try not to convey any wrong signals to Taiwan. China has no space for concessions with regards to its core interests, The Strait Times reported.
Self-governed Taiwan has lived under the threat of a Chinese attack since the two nations split following the conflict in 1949.
Related Posts
Yet, the continuous unexpected spike in Chinese fighter planes entering the island's air defence zone has posed more risk to the security of Taiwan.
The most recent attack happened toward the beginning of this month as China celebrated its annual national day when a record 149 fighters entered Taiwan's southwestern air defence zone.
Taiwan's retired admiral Lee Hsi-min told AFP that these flights are part of what we term 'grey zone strategies; it maintains mental pressure on Taiwan.
Taiwan, which has its independent government and is home to 23 million people, and political pioneers have contrasting views on the island's relation and status with the mainland.
Taiwan, officially recognized as the Republic of China (R.O.C.), is an island isolated from China. However, China considers Taiwan as part of its province. However, considering the old tensions amid the nations, any attempt by China to forcibly regain control of the island would be a difficult task.