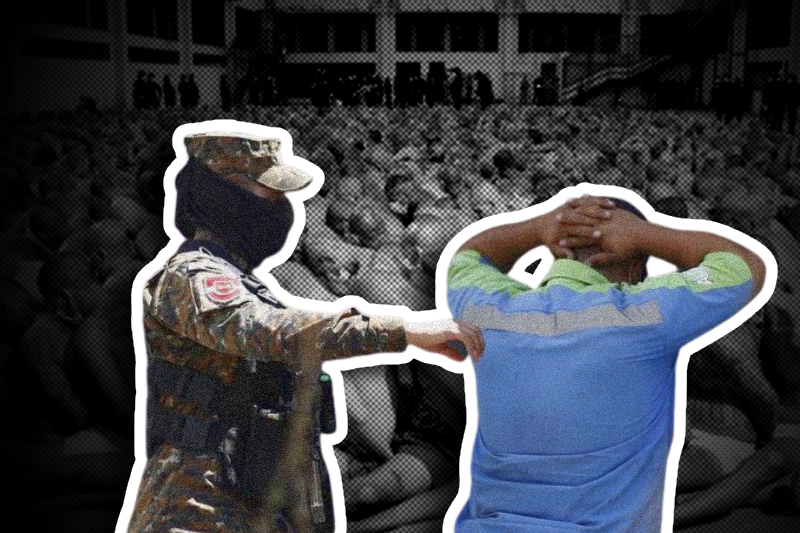 series of killings over weekend prompt state of emergency in el salvador locked down prisons
Series of killings over weekend prompt state of emergency in El Salvador, locked down prisons
El Salvador -Over 600 gang member suspects were arrested in El Salvador on government orders along with reduced food for prisoners after a series of killings rocked the South American country over the weekend. After 87 murders were committed in El Salvador on Friday, Saturday and Sunday, the government declared a state of emergency and locked down the prisons in an attempt to control the situation.
The country has been home to gang wars but the recent wave of killings has surpassed all prior instances. In February, there were 79 cases of homicides in an entire month as compared to one weekend's tally of almost 90 killings.
The killings have been blamed upon the gang members by authorities who said that police had raided strongholds of various gangs around San Salvador on Monday. President of El Salvador Nayib Bukele has made it clear that detained gang suspects would not be released. Furthermore, meals have been reduced to two per day for inmates in prisons across El Salvador. This decision is apparently to make the food supplies last for new prisoners as well.
Related Posts
Taking on to Twitter, President Bukele wrote, "Don't think they are going to be set free. We are going to ration the same food we are giving now (to inmates)." The President added, "And if the international community is worried about their little angels, they should come and bring them food, because I am not going to take budget money away from the schools to feed these terrorists."
Early Sunday, Bukele's request to declare a state of emergency in El Salvador was granted by Salvadorian Congress as the killings continued. Under the state of emergency there is a suspension of constitutional guarantees of assembly's freedom and enables arrests for maximum 30 days with a provision for further extension. The state of emergency also allows suspects to be detained for up to 15 days without a lawyer.
Bukele's government has projected a tough outlook towards gangs and their members in the country. "We must remind the people of El Salvador that what is happening now is due to the negligence of those who protected criminals," Bukele's conservative Arena party said in a statement. After being elected in 2019 as the president, Bukele had vowed to fight organized crime in the country. He had said, "We have had a new spike in homicides, something that we had worked so hard to reduce. While we fight criminals in the streets, we must try to figure out what is happening and who is financing this."