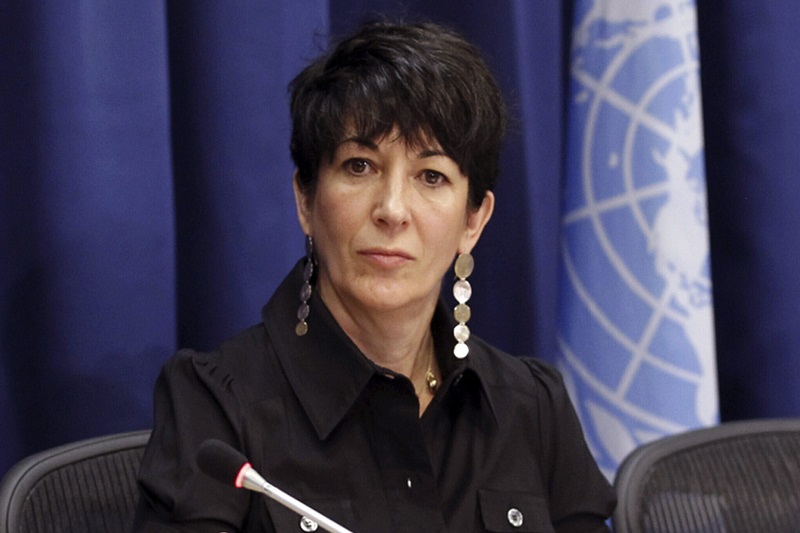 jeffrey epstein maxwell trial profile
U.S. trial of heiress Maxwell accused of having procured minors for Epstein's parties
USA -The highly anticipated trial of Ghislaine Maxwell, 59, the heiress daughter of the former editor of The Daily Mirror and British MP Robert Maxwell – who died under mysterious circumstances in 1991 – and ex companion of billionaire pedophile Jeffrey Epstein who committed suicide in prison in August 2019. She was arrested a year ago after a sensational flight that lasted months. According to the accusation, she recruited dozens of minors from complex and economically disadvantaged backgrounds for her partner, knowing full well that he would have sexually abused her. And she also took an active part in the violence that took place both in Epstein's Manhattan home and in his out-of-the-way mansions in Palm Beach and New Mexico.
The 59-year-old, whose lawyers have repeatedly complained about detention conditions in prison, has so far always pleaded not guilty to all charges relating to child abuse and trafficking. However, according to US authorities, she instead had a "critical role" in grooming and abusing minors. The FBI considers her an expert "manipulator," reports the AFP news agency. The accusations of having recruited young girls who were then victims of abuse refer in particular to the period between 1994 and 1997, when she was one of the tycoon's closest collaborators: between the two, there was "an intimate relationship" on a relational and professional level.
Related Posts
After the initial exposition of the case, the prosecution would present evidence and witnesses (four women claiming to have been recruited by the defendant when they were minors). However, the defense has already announced that it will question the credibility of some of the witnesses. Therefore, psychiatrists will most likely be consulted to evaluate any "false memories" relating to sexual abuse for Maxwell's protection. The process should take up to six weeks. Epstein, we recall, died in a New York prison cell on August 10, 2019, while awaiting his trial on charges of sexual abuse and child trafficking.
The trial officially began on November 16 in room 318 of the Thurgood Marshall Courthouse in Manhattan, with the selection of the jury in public, in the name of the right to information, despite Maxwell's lawyers asking that it be done behind closed doors to avoid giving more publicity to the already very high-profile case. Nathan, on the other hand, has rejected almost all the requests of the defense. For example, to remove the anonymity of the victims who will testify in the hall under a pseudonym: only one of them, the psychologist Annie Farmer, has decided to be identified with her name. The others will be called Minor Victim 1, 2, and 3. And to protect their identity, it has also been forbidden that designer portray them.