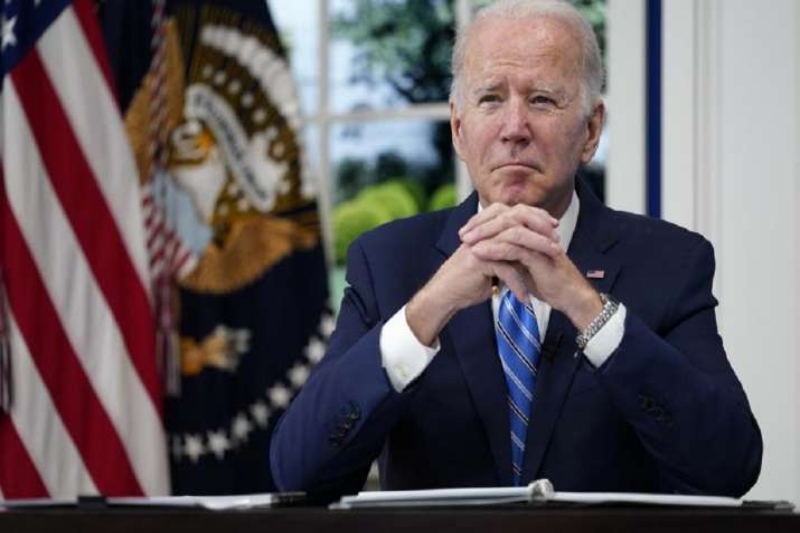 defense bill by biden
The National Defense Authorization Act Ties Biden Hands Over Guantanamo Action
Cuba
President Joe Biden feels his hands are tied and there is no denying of that indeed. After having signed off a defense bill into a law cum act for $770billion, Biden has criticised the stringency to stall the existence of the controversial Guantanamo Bay Prison in Cuba. 
From the earlier detention numbers of 800 detainees, it now holds merely 40 prisoners. But the existence itself is something Biden would have wanted to eliminate for the sake of humanity.
In a statement, Biden said that while he approved of the measure overall, he was unhappy with a number of legislative restrictions, including one aimed at thwarting efforts to close the facility, which former President Barack Obama had vowed to do.
In June this year, Biden had made a quite move to close the U.S. detention facility at Guantánamo Bay, Cuba, using an under-the-radar approach to minimize political blowback and to try to make at least some progress in resolving a long-standing legal and human rights morass before the 20th anniversary of the terrorist attacks of Sept. 11, 2001.
Related Posts
Efforts were thawed and control by Congress. Restrictions control the method by which the ability of the executive branch is impaired to determine when and where to prosecute Guantánamo Bay detainees and where to send them upon release.
What has conspired from the National Defense Authorization Act now passed by the Congress with bipartisan support, is that "it continues to bar the use of funds to transfer Guantánamo Bay detainees to the custody or effective control of certain foreign countries," Biden said, adding that another component "bars the use of funds to transfer Guantánamo Bay detainees into the United States unless certain conditions are met."