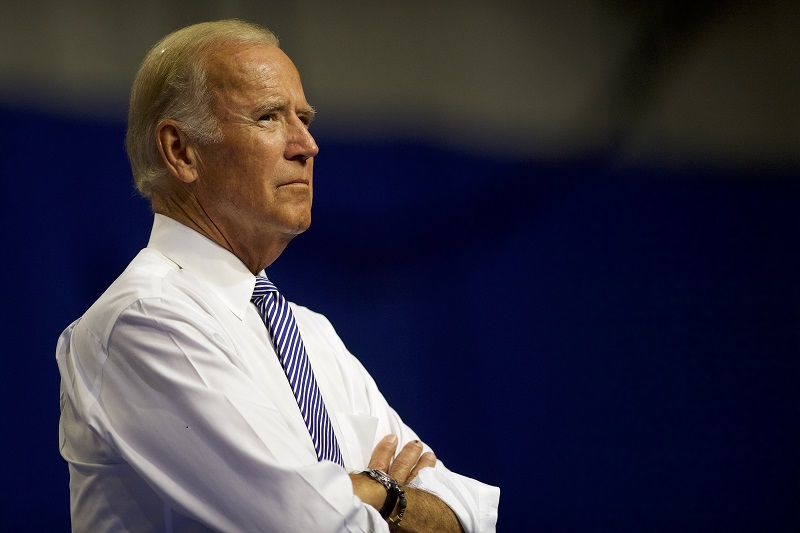 us us vice president joe biden campaigns with democratic presidential nominee hillary clinton in scranton, pa
Joe Biden slams Donald Trump as a threat to democracy in a speech marking one year since January 6 attack
The United States (US) on Thursday marked the one-year anniversary of the January 6, 2021 attack on the U.S Capitol by supporters of former president Donald Trump. President Joe Biden in his speech in the U.S Capitol slammed Trump for attempting to undo American democracy. He further said that such an insurrection must never happen again in the US.
Joe Biden added, "His (Trump's) bruised ego matters more to him than our democracy or our Constitution, he can't accept he lost." The attack on the U.S Capitol took place to stop the certification of the 2020 presidential election, which  Donald Trump had falsely claimed was stolen.
False claims by Donald Trump
Trump continued to repeat false claims blaming widespread voting fraud for his loss to Joe Biden in the 2020 presidential election. Biden said, "For the first time in our history, a President had not just lost an election. He tried to prevent the peaceful transfer of power as a violent mob reached the Capitol."
Related Posts
The violence took place on the Capitol grounds in 2020 in the U.S. It led to five deaths, and reportedly four officers also committed suicide. Biden's speech confronted Trump's election lies and post-presidency behaviour. Biden further accused Trump of spreading falsehoods about the 2020 election. Earlier, state and federal judges dismissed more than 50 lawsuits filed by Trump and his allies challenging the 2020 election.
Reportedly, Joe Biden also called for protecting voting rights across the nation and blasted Trump and his supporters for attempting to "suppress your vote and subvert our elections." The insurrection launched the largest investigation in FBI history in the U.S. Reportedly, 700 people were arrested at that time. According to Reuters, in 2020, several judges, including Trump appointees, noted a lack of evidence of fraudulently casting votes.