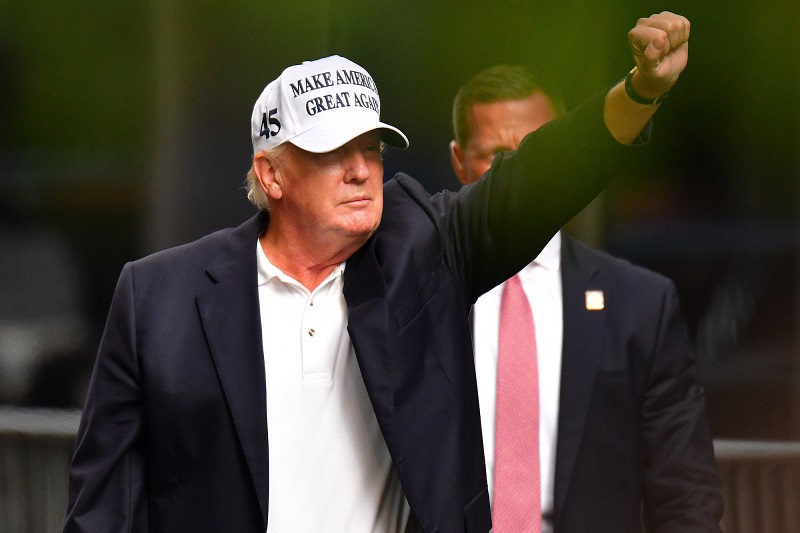 trump led conspiracy theory on rigged vending machines exposed recently
Trump Led Conspiracy Theory On Rigged Vending Machines Exposed Recently
In a shocking revelation, it has been found that Donald Trump did go to extreme measures to misuse his power to ensure the White House remained in his control. A document unearth by a leading American media house has confirmed that Trump had indeed ordered for voting machines to be seized, because he believed the 2020 elections were rigged and Joe Biden should not have won the elections.
The document was released by the National Archives recently. Dated December 16 2020, the order sought to appoint a special counsel to bring charges on any fraud allegations that arose from the seizures. But it was never signed.
The unsigned three-page draft said, "Effective immediately, the Secretary of Defense shall seize, collect, retain and analyze all machines, equipment, electronically stored information, and material records required for retention." This draft, it is known, is amongst the 750-plus records turned over to the House of Representatives select committee investigating the 2021 Capitol assault after the Supreme Court rejected Trump's appeal to block their release.
Related Posts
Trump, in his tenure, spent a lot of energy is undoing good work in order to show himself in favorable light of power. Towards this, his allies, Powell and former New York Mayor Rudy Giuliani led unsuccessful efforts to have courts throw out election results in key swing states in the weeks after Trump's defeat.
The ex-president and his allies spent months pressing false claims of widespread fraud, despite experts in his own government affirming that it was the most secure vote in US history. The claims were also rejected by Trump-appointed attorney general Bill Barr, and Trump was eventually impeached for inciting the attack on the Capitol by a mob of his supporters. He has been shown to go to great lengths to build public opinion in his favor.