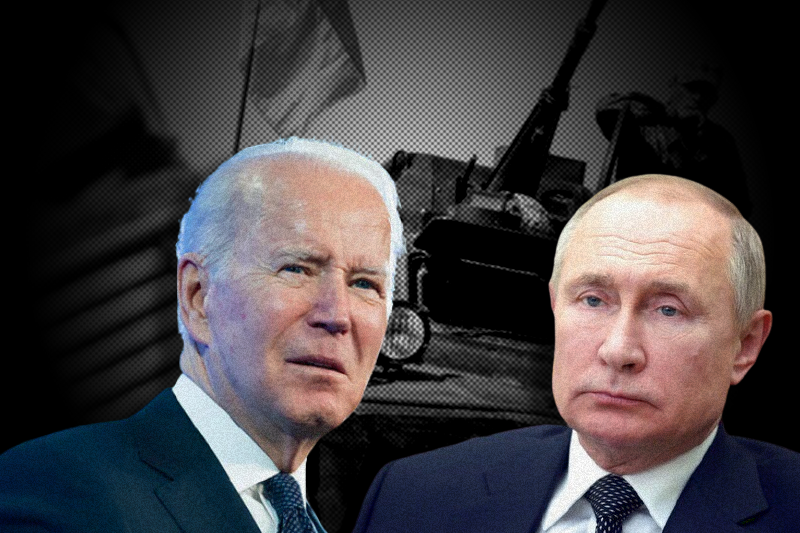 biden warns russia about ukraine invasion says us will resort to personal sanctions
Biden warns Russia about Ukraine invasion, says US will resort to personal sanctions
The United States president Joe Biden said that he will not accept Russia's invasion of Ukraine and if it happens, he warned Russia of imposing personal sanctions.
The US leader on Tuesday said that he will consider sanctions against the Russian president Vladimir Putin if goes over Ukraine. This is after NATO allies already released a statement that they have prepared their forces to fight the Russian soldiers to stop their movement.
It is not like the Biden administration to openly threaten a country of imposing sanctions but the very rare sight came after several rounds of talks and meetings with the Russian officials and NATO allies where it was made clear that the Russian side was unwilling to compromise on taking their steps back from the Ukrainian border.
Related Posts
NATO announced placing more ships and fighter jets in response to Russia's troop buildup near the border areas.
Biden addressed the concerns as he said that if Russia attacks Ukraine, it will be the "largest invasion since world war two" and it will greatly impact the whole world.
He later stressed that he will consider enforcing direct sanctions on Putin for the continuous attempts of invasion on foreign land. Another senior US official said that economic sanctions are being considered to threaten the Russian government. He said that these sanctions will have "massive consequences". It will be worse than what had happened in 2014 which had left Russia struggling to regain its economy back on trade. It was the same time whe Moscow laid hands on Ukraine's Crimea region.