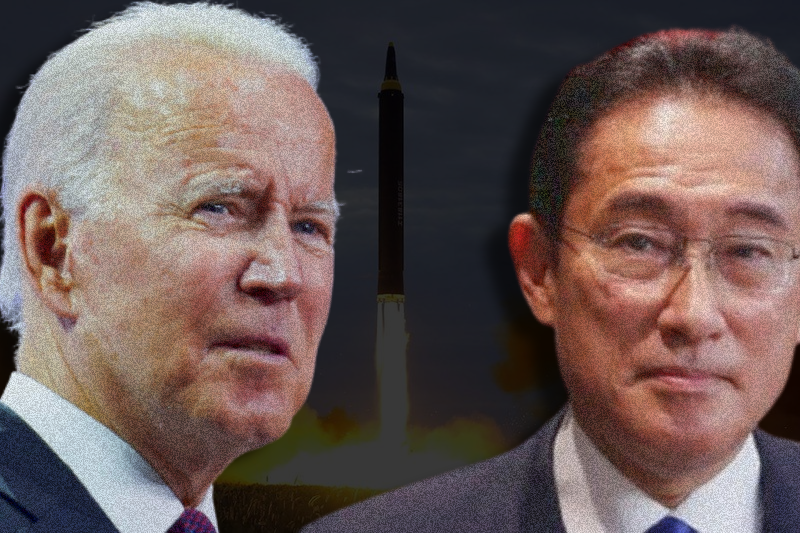 biden kishida talk shop in first meet agendas include chinas aggressive assertion
Biden & Kishida talk shop in first meet: agendas include China's aggressive assertion
First official meeting between US President Joe Biden and Japan's Prime Minister Fumio Kishida was conducted on Friday wherein the two leaders discussed some raging concerns regionally as well as globally. These include growing coerciveness and military assertion by China in the Indo – Pacific region that is creating quite a turmoil across the region.
During the 80 minute call, Kishida said that the majority of time was spent discussing China and related issues. The two leaders shared a mutual concern about aggravating China's aggression towards Taiwan. Beijing claims Taiwan to be under it and that the territory must be annexed by force if not through talks. China's continuing crackdown on Hong Kong was also discussed in the meeting, along with continuing abuse against Uyghur Muslims in China's Xinjiang province. Biden administration has been continuously calling out China for its forced labor and abuse in Xinjiang and violent crackdown on pro-democracy protesters in Hong Kong.
"President Biden and I were able to exchange views frankly, in a very calm and quiet manner, about how Japan and the United States together cooperate and lead the international society, which I believe will lead to further strengthening of the Japan-U.S. alliance," Kishida said after the meeting with US President.
Related Posts
Japan has extended support for Indo – Pacific Economic Framework, proposed by the Biden administration. Tokyo has also pledged to garner support for this initiative in Indo – The pacific region.
After the meeting, the White House said that the leaders discussed opportunities for bolstering economic ties and trade between the countries. A new "2 plus 2" dialogue was also launched that focused on addressing issues including economic concerns, "ranging from supply chain challenges and investment in key technologies to further cooperation on trade issues", underlined the White House.
President Biden has accepted an invitation by Prime Minister Kishida to visit Japan for an official visit later in spring this year and attend Quad's Summit this year.
Japan has shared its concern over China's intrusion in the South China Sea with increased military presence, as well as the East China Sea where there is a long-running territorial dispute over a group of uninhabited islands that are currently under Tokyo's administration but claimed by China.