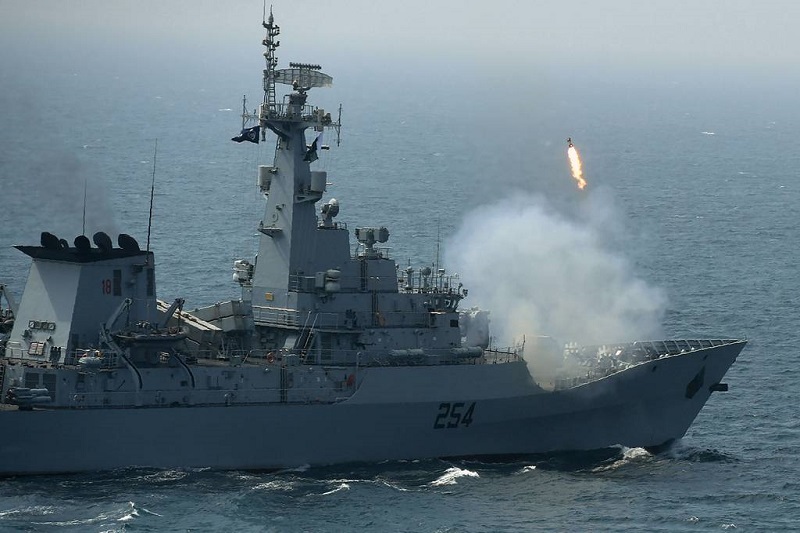 pakistan strengthens its navy as it indcuts biggest ever chinese warship
Pakistan strengthens its Navy as it indcuts 'Biggest Ever' Chinese warship
Pakistan –Pakistan's army stargetehn cannot be undermined despite it being a relatively smaller nation. The military and airforce have some of the best crowds in the world with equally put across, detailed training. However, the same cannot be said about naval forces.
In recent years, there have been attempts to straighten its Navy. A very important step towards this is PNS Tughril, a lead ship of the Type 054-A/P frigate. This made-in-China machine is considered to be a game-changer for Pakistan.
China-Pakistan has long shared common regional goals especially when it comes to matters concerning India. In terms of defense ties, the relationship between the two nations dates back to the 1980s. China has been supporting Pakistan by sending weapons such as fighter jets, drones, tanks, and ships.
Related Posts
This support grew further when the China-India border situation became tense. But apart from these weapons and ammunition, Pakistan has received a game-changer in war times. It is tagged as the 'most advanced stealth warship'.
The ship is the largest warship by China and it is manufactured by China State Shipbuilding Corporation Limited (CSSC). Now that Pakistan has received this ship, it has become the first international customer of this warship. It has been inducted by the Pakistan Navy in an induction ceremony on January 24 and is being considered as a huge asset to the nation at the time of requirement. This is also reportedly the four China-made multi-role frigates that came into view last year for being extremely powerful war machines.