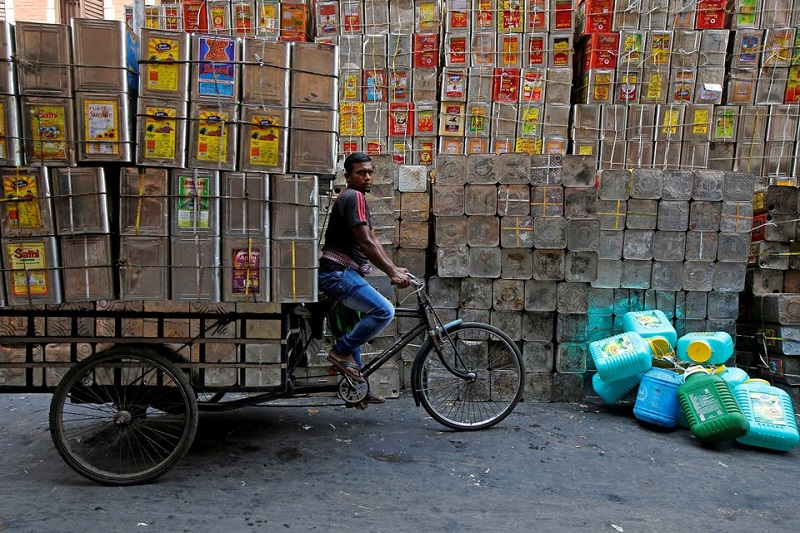 india struggles to control vegetable oil prices as indonesia restricts exports
India struggles to control vegetable oil prices as Indonesia restricts exports
Ahead of the important state elections, India planned to lower edible oil prices. However, India's attempts have been ruined by a surge in global palm oil prices.
Indonesia, the world's biggest supplier of palm oil, restricted exports. This led to a surge in global palm oil prices. The election is due in five states of India. The government of India tried to control the domestic prices of food by reducing import taxes, imposing stockpile limits, and suspending futures trading in edible oils and oilseeds. However, India is reportedly struggling to tame food inflation.
Recently, Indonesia ordered producers to sell 20 per cent of their palm oil sales to the domestic market to tame domestic cooking oil prices. The Indonesian authorities drafted a plan aimed at limiting shipments of edible oil. This decision affected India as it imports two-thirds of its edible oils from Indonesia.
Related Posts
Reportedly, the benefits of the duty cut and other measures have been virtually erased due to the surge in global prices of palm oil. B.V. Mehta, executive director of Mumbai-based Solvent Extractors' Association of India, said that Indonesia's move affected India's efforts to bring down prices of edible oil.
Palm oil is the most consumed edible oil in India. However, spot prices of palm oil have risen more than 12 per cent so far in 2022. The price of soy oil and sunflower oil also jumped in the country.
Indian prices of edible oil prices hit new records in 2022. New Delhi also cut taxes on imports of palm, soy, and sunflower oil in October 2021. A Mumbai-based edible oil refiner told Reuters, "We cannot sell imported oil at a lower price than our purchase price."
According to Reuters, India's retail food price inflation rose to 4.05 per cent in December 2021. Reportedly, analysts expect inflation to stay on an upward trend in the coming months.