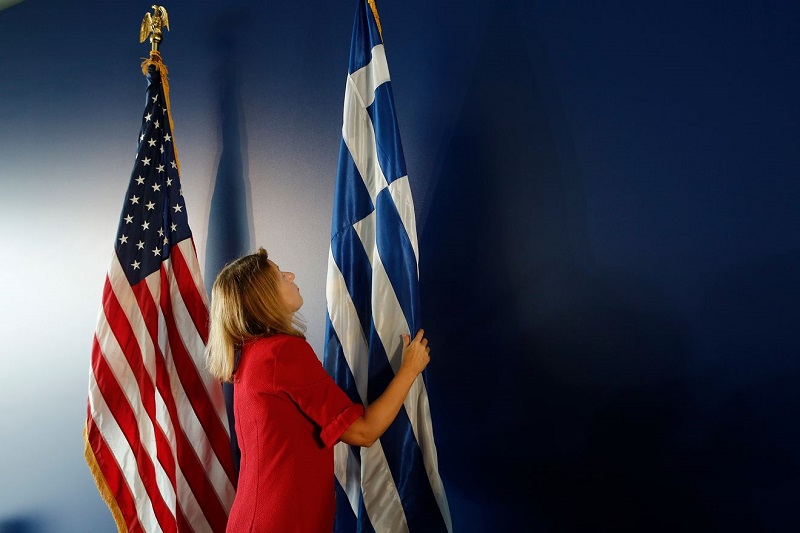 greece moves closer to us much to russian frustation
Greece Moves Closer To US Much To Russian Frustation
Last updated on February 10th, 2022 at 05:12 am
Greece has moved closer to the Americans, much to the frustration of Russia as America promises to meet its energy needs. It has taken four decades of them to come closer to each other. But it has indeed costed Russia a significant energy partner.
In the 90s, a survey had then shown that indeed most Greeks felt closer to Russia, a fellow Christian Orthodox nation that had helped the Greeks fight off Ottoman rule in 1821 than they did to the U.S. Indeed, relations have grown stronger between these two nations that once could not see eye-to-eye.
The result is that Greece has now granted the U.S. open-ended access to four of its pivotal military bases. This has been to the frustration of Russia. It has also started receiving U.S. liquefied natural gas at a port near Athens, providing an alternative to Russia. And U.S. corporate giants have been establishing Greece as a regional hub — JPMorgan Chase, Microsoft, Pfizer, Amazon, Cisco, Tesla, and Deloitte have all made significant moves in the country recently.
Related Posts
Roping in Greece at a time when Russia is trying to come closer to invading Ukraine makes only more sense for Washington, whose sole purpose is to align with NATO and its European allies.
Things have changed for Greece and America. A survey conducted last October and November by Kapa Research shows the U.S. is the most desirable ally for Greeks, winning 62 percent support. Russia came in third at 31 percent. The warming ties also come amid U.S. frustrations with Turkey over its purchase of Russian-made missile defense systems. Against the backdrop of these tensions, the U.S. has reduced its military footprint in Turkey, leaving it in search of other regional partners.