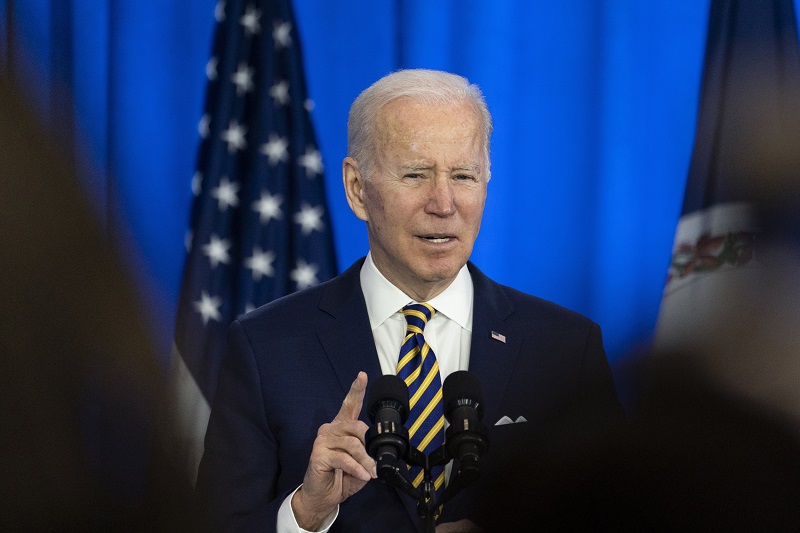 image: joe biden
Joe Biden signs executive order to try to free up frozen Afghan assets for aid
Afghan -The United States (U.S.) President Joe Biden has signed an executive order to try to free up some $3.5 billion in frozen Afghan assets for humanitarian relief in Afghanistan.
The U.S. government is looking to set up a third-party trust fund to distribute the aid in Afghanistan. Reportedly, some $7 billion in assets of the former Afghan central bank are frozen in U.S. banks. The US will keep the other half available for possible seizure by victims of the September 11 attacks. Some families of victims of the 9/11 attacks have claimed that they have the right to get damages from the funds.
The Afghan assets are currently held by the Federal Reserve of New York for the benefit of the Afghan people. The Biden administration said that it wants to respect the lawsuits of the victims of the 9/11 attacks as well as the legal process. The administration further said that a court ruling will be needed to allow the transfer of the other half of the assets for humanitarian purposes in Afghanistan. Reportedly, it will take months to unfreeze funds for aid to Afghanistan because of the continuing lawsuits.
Related Posts
The Taliban's takeover of Afghanistan in August 2021 prompted governments and international institutions to freeze Afghan Central Bank assets abroad.
When the Taliban took power in August, many countries blocked access to billions of dollars in Afghanistan's foreign exchange assets. Reportedly, the Joe Biden administration also stopped most aid to Afghanistan. The administration froze $9.5 billion of its foreign reserves and pressured the International Monetary Fund (IMF) to delay emergency support. It affected Afghanistan's economy badly.
The United Nations (UN) earlier warned that Afghanistan could suffer a major humanitarian crisis because of the widespread hunger and poverty in Afghanistan.