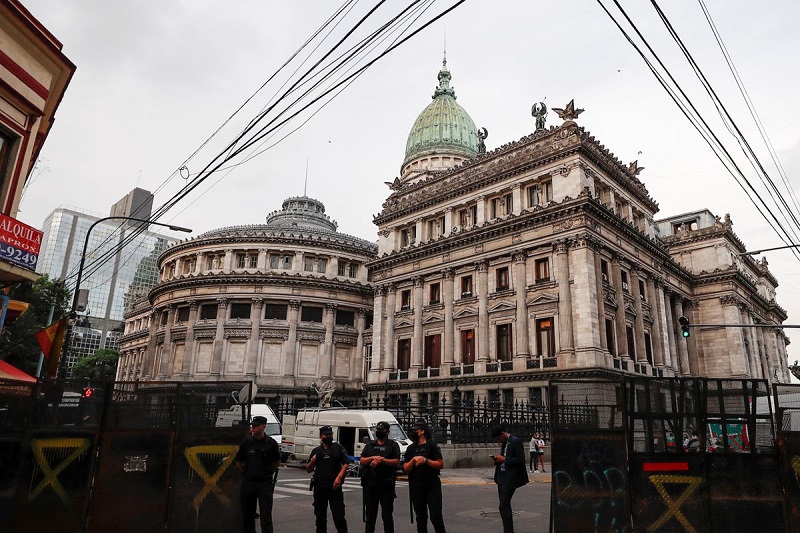 argentinas senate approves the 45 bn debt deal with imf
Argentina's Senate approves the $45 bn debt deal with IMF
The Senate of Argentina approved a deal on Thursday to refinance the government's USD 45 billion debt with the International Monetary Fund (IMF) and avoid a default.
It received a vote of 56 to 13, and three abstentions, to approve the deal signed with the IMF in March. The Chamber of Deputies approved the deal last week. Now, the IMF has to approve the deal. Then the agreement will be converted into law.
The deal garnered broad support from the center-right opposition. However, some ruling party lawmakers opposed the deal because they had doubts regarding the fiscal deficit, rising interest rates and cutting energy subsidies. Several senators who voted in favour of the agreement were also critical of the deal.
Related Posts
Senator Sandra Mendoza, from the ruling Peronists, said that the agreement will allow the country to accumulate reserves, which will be essential for Argentina's exchanges with the world.
The approval is important for the country to avoid another default and economic turmoil. The IMF debt restructuring deal is backed by President Alberto Fernandez. He wants a quick approval of the agreement ahead of a $2.8 billion payment due to the IMF next week.
Under the new deal, Argentina can postpone the repayment of its debt until 2026. According to Reuters, the deal lays out a fresh schedule of financing over 30 months to replace a failed $57 billion program from 2018.
Earlier, former President Cristina Elisabet Fernández de Kirchner, questioned the terms negotiated with the IMF. Last week, she issued a statement on this deal after anti-IMF protesters gathered at the Congress building to protest against the deal. Demonstrators hurled rocks and set fires in front of the building. The rocks broke the windows of Kirchner's office.
The country assumed the debt in 2018 during the government of conservative President Mauricio Macri. However, it did not solve the problem of the country.