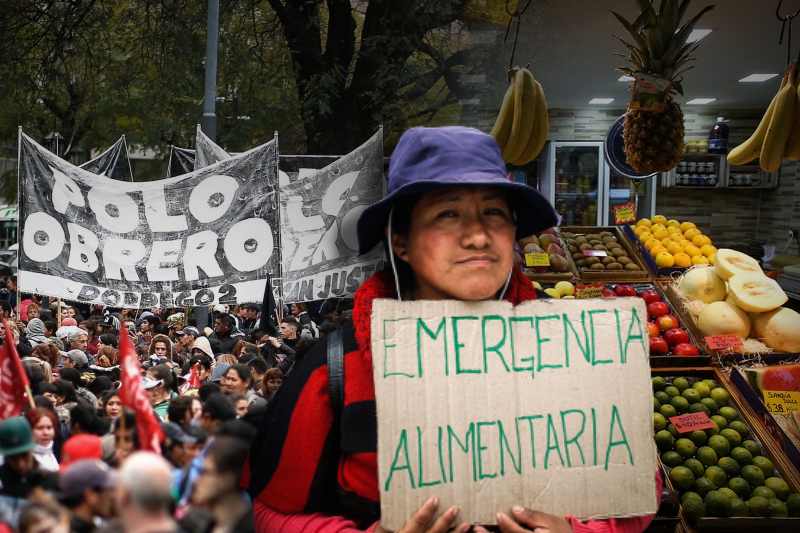 thousands rally for jobs and food in argentina as inflation surges to decades high in march
Thousands rally for jobs and food in Argentina as inflation surges to decades-high in March
Argentina – Thousands of demonstrators took to the streets of Argentina on Wednesday to protest against rampant inflation because it has affected their living standards. They demanded jobs, food, and more social aid from the government.
The protest took place across the country but centred on the capital Buenos Aires. Reportedly, the government of Argentina announced the latest inflation figures for the month of March in the capital. Inflation in Argentina jumped to the highest per cent in March. The monthly inflation rate soared to 6.7 per cent in March.
The highest level of inflation in two decades dent the value of salaries and savings. Demonstrators demanded real work and more support for soup kitchens. Demonstrators gathered on the historic Plaza de Mayo square that houses the presidency with banners demanding jobs. The banners read, "We are getting poorer."
Related Posts
Mario Almada, a 60-year-old bricklayer and social aid beneficiary, reportedly said that his monthly earnings and government subsidy were not enough to put food on the table. He said that prices increase every four to five days. He further added that prices really kill people throughout the country.
Unemployment fell to seven per cent in the final quarter of 2021 in the country. Inflation also continues to rise and the poverty rate is at 37 per cent only. Inflation in the country is fueled by the Russia-Ukraine conflict. The government's job is also being hampered by spiralling inflation worldwide as the cost of Russian energy and Ukrainian grain dramatically spiking.
According to the Indec statistics institute, food prices alone rose 7.2 per cent in March. Inflation rose to 7.7 per cent for housing, water, electricity and gas. Argentina has been battling with high inflation for years. Now, the Russia-Ukraine war has also affected the country. Experts also predict that Argentina's inflation will reach nearly 60 per cent this year.