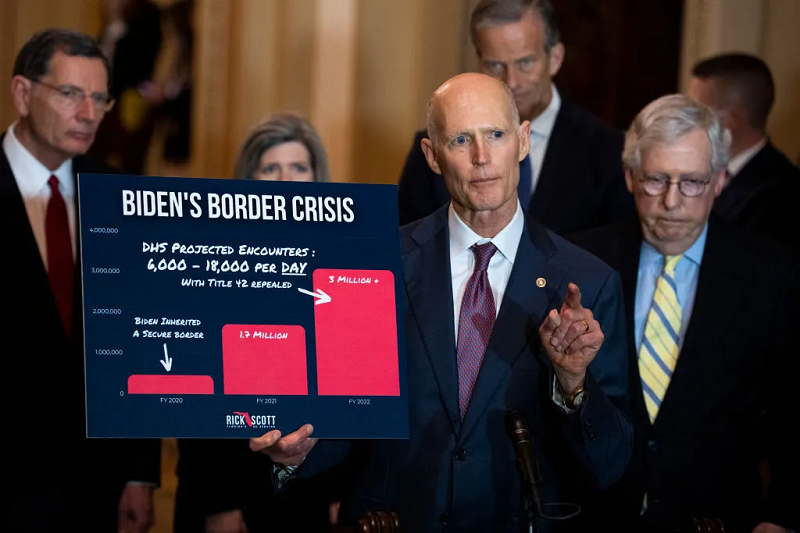 should biden do away with title 42
Should Biden Do Away With Title 42?
Last updated on April 21st, 2022 at 04:33 am
Why is American PM Joe Biden planning to phase out the Title 42, a Trump-era public health policy that lets border agents rapidly expel unauthorized migrants? The Democrats are not in favour of this decision of Biden and are vehemently protesting against it too.
While the Progressives have applauded the policy's reversal, Moderates and Republicans are giving out warning signals for a potential surge in border crossings too. Migrant movement across the Mexican border remains a major worry point for all American Presidents year after year.
Sen. Gary Peters (D-Mich.) heads the Homeland Security Committee. He has said that a well thought plan should first be in place before Biden decides to withdraw the policy by May 23. In recent weeks, some other Democrats have broken with the Biden Administration over the phaseout of Title 42, either criticizing it outright or pushing Biden to release a plan for coping with the possible rise in border crossings that could accompany Title 42's end.
Related Posts
Restrictions on the Title 42 were introduced in March 2020. The first step taken was to fastrack the movement of those crossing the border illegally of sending them back across the border, in hours of them being caught. Since then, US has controlled in the influx of more than 1 million such illegal migrants.
Critics have argued that this amendment was unnecessary on public health grounds. Further, this would also prevent migrants fleeing persecution in their home countries from exercising their legal right to seek asylum. Still, members of both parties have cautioned more migrants could try to cross the border once Title 42 is lifted, and the Biden Administration says it ispreparing for a possible uptick in border crossings and asylum applications. The plan to end Title 42 also comes as border arrests remain fairly high after spiking in the early months of Biden's term, a trend Biden has blamed on poverty and violence in Latin America but Republicans have blamed on Biden's rollback of harsh Trump-era immigration rules