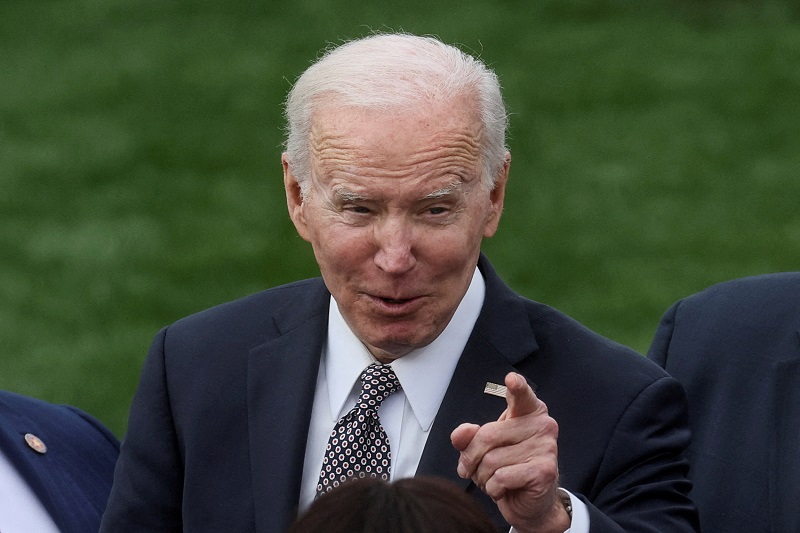 file photo: u.s. president joe biden speaks about plans to strengthen national supply chains at the white house in washington
US and Cuban officials set to hold talks amid tensions over migration
American and Cuban officials are set to meet in Washington on Thursday.
Sources privy to the matter said that the huddle will discuss migration concerns. This will be the highest-level formal US talks with Havana in Joe Biden's presidency.
The meeting comes at a time when the incumbent Washington administration is grappling with surging numbers of undocumented migrants crossing the US border from Mexico. It is pertinent to state that the Cubans are making up a growing portion of them.
Tensions between Havana and Washington over the Cuban administration's crackdown on protests, increasing American sanctions on the communist-ruled island, and various other issues have made it tough for the countries to ponder on challenges such as irregular migration.
The Cuban delegation will be led by the deputy foreign minister, Carlos Fernandez de Cossio. The delegation will be meeting senior officials of the US state department.
Related Posts
The US wants Cuba to take back deportees from among the record numbers of Cubans reaching the US-Mexico border, as per a US official. Cuba has said it supports orderly, legal, and safe migration. It blames Washington for the uptick in irregular migration.
Last month, the state department said it would begin processing some visas for Cubans in Havana to reduce the backlog after a four-year hiatus. The progress, however, has been slow.
"We have witnessed a significant increase in irregular Cuban migrants to the US, both via maritime and land routes," a state department official said. "Cubans rank the second-largest group arriving at the US south-west border."
The spokesperson declined to confirm the planned meeting but said, "we are engaging with Cuban officials on matters of importance to the US government, such as migration and human rights."
Thursday's talks appear to be at a higher level than known formal contacts.