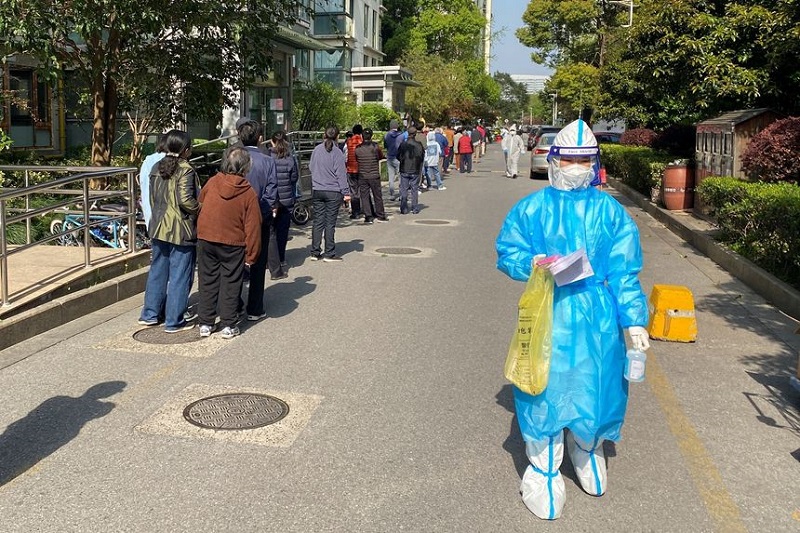 covid 19 brings hunger panic in shanghai as people turn against each other
COVID-19 Brings Hunger & Panic In Shanghai As People Turn Against Each Other
China is currently experiencing a significant increase in COVID-19 cases, and one of its most populous cities, Shanghai, is under lockdown.
The metropolis has a population of about 25 million people, the majority of them reside in apartment complexes and build new social bonds through barter and food-sharing stations.
Unhappiness is growing behind closed doors in downtown tower blocks as the lockdown drags on for nearly four weeks without any sign of relief. People are accusing their neighbors for breaking COVID regulations.
In the midst of China's largest pandemic since the virus was discovered in Wuhan in late 2019, test results and positive cases are frequently listed in WeChat groups.
Related Posts
If anyone's report comes positive, then the people around do not help at all. On the contrary, they are denied all kinds of facilities & contacts.
Senior Citizens Are More Scared
According to a local, senior-citizens are more afraid of the corona virus than young adults due to the media's dramatic portrayal of the disease and the fact that older people's immune systems are weaker.
People are accusing each other of being COVID-positive by his neighbors. Instead of being brought to central quarantine, residents who tested positive said they were detained in their apartments.
4,500+ Deaths Reported in Shanghai
Meanwhile, according to data provided on Tuesday by China's National Health Commission, seven COVID-19 deaths were confirmed in Shanghai on Monday 18th April, adding to the three detected the day before, increasing the country's total death toll from coronavirus to 4,648.