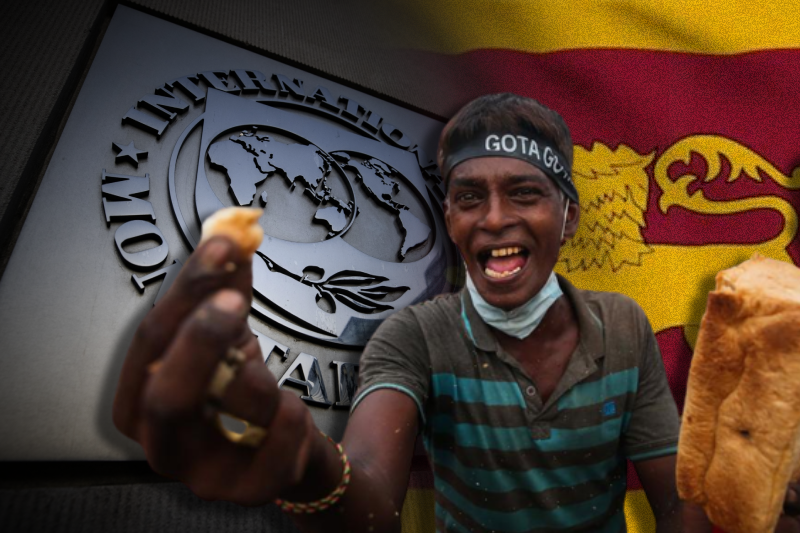 sri lanka deviates from imf bailout plan halts debt repayment
Sri Lanka deviates from IMF bailout plan, halts debt repayment
Economic crisis has pushed Sri Lanka into a state of chaos and uncertainty, testing patience of civilians. The International Monetary Fund (IMF) had extended a deal to Asian island country to help it in the worst economic crisis in decades, but the Sri Lankan government has suspended repayment of foreign debts, as announced on Tuesday. This has further pushed away the repayment of debt, including bonds and government to government borrowings, pending the fulfilment of loan restructuring program with IMF.
"Sri Lanka has had an unblemished record of external debt service since independence in 1948," the Ministry of Finance said in a statement. "Recent events, however, including the effects of the COVID-19 pandemic and the fallout from the hostilities in Ukraine, have so eroded Sri Lanka's fiscal position that continued normal servicing of external public debt obligations has become impossible."
Past months have witnessed the Sri Lankan people endure huge shortages of food, fuel and other essentials along with facing frequent power outages. Sri Lanka is on brink of bankruptcy and affording the common items has been an uphill task for common man in the country. The foreign reserves have been rapidly depleting and country is under $25 billion of foreign debt.
Related Posts
Following discussions with the IMF, finance ministry of Sri Lanka has noted that country's foreign debt is unsustainable and that "staying current on foreign debt repayment is no longer a tenable policy".
Apart from seeking to get help from the IMF, Sri Lankan government has also urged close allies India and China for support to deal with crisis. "The government intends to pursue its discussions with the IMF as expeditiously as possible with a view to formulating and presenting to the country's creditors a comprehensive plan for restoring Sri Lanka's external public debt to a fully sustainable position," the ministry said.
Protesters in Sri Lanka have been camping in front of President Gotabaya Rajapaksa's office, now for the fourth day in a row. The president is being held responsible by the Sri Lankan people for country's economic crisis, demanding his resignation.