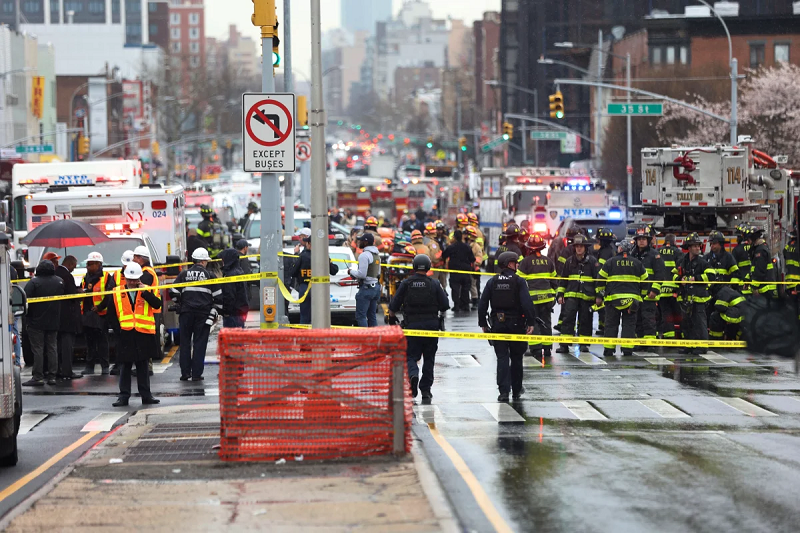 sudden shootout in new york city subways sought answers on gun control
Sudden Shootout In New York City Subways Sought Answers On Gun Control
A freak incident of a shootout in New York subway has left the city stunned and shuddering in fear. The gunman is yet to be apprehended but did the damage he was intending to do.
He apparently, released two smoke grenades and started shooting at the 36th Street subway stop in Sunset Park, Brooklyn. The police named a 62-year-old man as a person of interest in the case. As of the morning, some five people were injured with gunshot wounds but lives have been lost so far.
A dozen have been affected by inhalation of grenade smoke and are now being treated for the same. It was the Brooklyn station where a morning commute seemed to have gone all wrong.
Related Posts
Sitting in the back of the train's second car, the gunman tossed two smoke grenades on the floor, pulled out a Glock 9 mm semi-automatic handgun and started firing, Chief of Detectives James Essig has told the local media. He said the police found the weapon, along with extended magazines, a hatchet, detonated and undetonated smoke grenades, a black garbage can, a rolling cart, gasoline and the key to a U-Haul van. The person of interest has now been named as Frank James who used the park to rent a cargo van.
The police have ascertained his identity from a credit card it found at the shooting spot. s per reports 33 bullets were fired at the sight. The shooting took place at 8:30 AM in the local time in New York during the peak hours. In response to this incident, the New York City mayor, Eric Adams has called on the US Federal government to 'assist the cities across America, particularly New York and work out a national response on gun control' following this shooting incident.