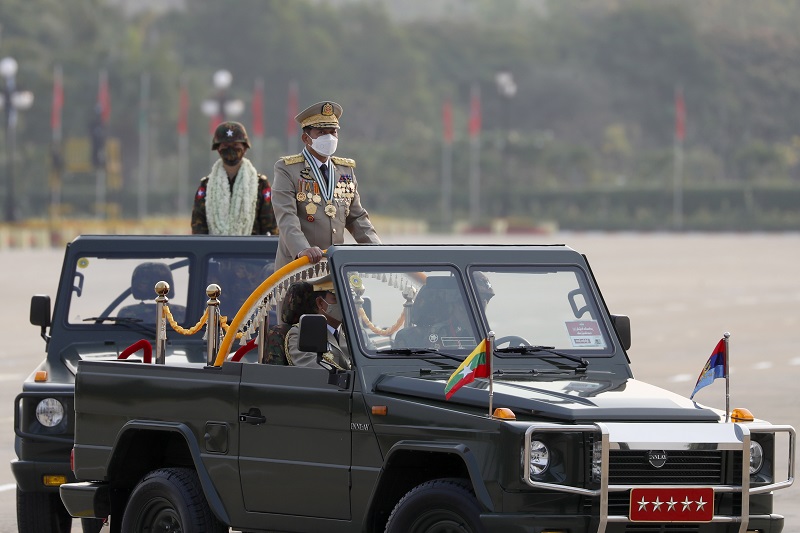 77th armed forces day in naypyidaw
A Criminal Case Filed Against The Myanmar Junta In Turkey
A criminal complaint has been filed against leaders of Myanmar's military junta in Istanbul, Turkey, by the Myanmar Accountability Project organisation. This is the first case presented in a court outside the country since the February 1, 2021 coup.
The case against leaders has been filed because of their "widespread and systematic" use of torture since the February 2021 coup. Chris Gunness, project director of the Myanmar Accountability Project (MAP), filed the case in a national court in the Turkish capital. The complaint was filed at the prosecutor's office in Istanbul by lawyer Gülden Sönmez, acting for the organisation on behalf of the victims.
Related Posts
The complaint is based on reports of torture that occurred in the infamous Ye Kyi Ain interrogation centre in Yangon. Gülden Sönmez, the lawyer, said, "The military junta acted in a strict chain of command, committing crimes in a systematic, widespread and pre-planned manner."
The complaint elaborated on the torture of the military junta. The organization said the multiple cases of torture amounted to international crimes. The organization cited the UN's latest report, which said that 325 people including 26 children had been tortured to death since the coup. Evidence of severe torture was presented along with the identities of named perpetrators in the complaint. The organisation demanded that those responsible for torture should be arrested and extradited to Turkey to face justice.
Gunness said, "Turkey showed great sensitivity to the persecution of Myanmar's Rohingya Muslims in 2017." The conflict forced more than 725,000 Rohingya to flee to Bangladesh.
According to media reports, the military is known to have used torture as a weapon against its citizens for decades. When the army seized power in 2021, it prevented Aung San Suu Kyi and her party from taking a second five-year term in office. The country has been in chaos since a military coup in February, with more than 1,300 people killed by security forces.