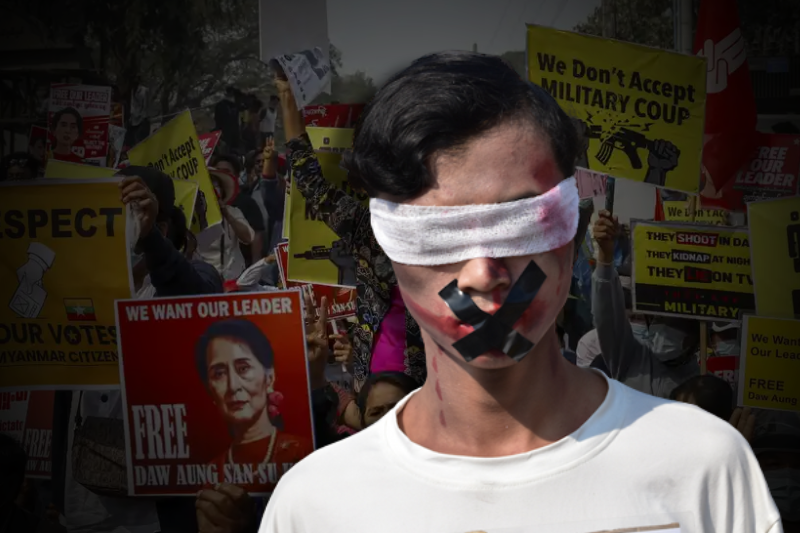 increasing surveillance in myanmar threat to privacy as well as
Increasing surveillance in Myanmar threat to privacy as well as
It has been a year since Myanmar was taken over by military power and the country has been continuously witnessing a series of protests, demonstrations, violence against their rule.
The violence grew to an extent that people rather choose to die fighting for civilian government than being alive under the military curfew. The coup has made their lives miserable. The serious threat to the privacy of these people is deeply concerning.
It was noticeable during an incident where a group of men were stopped and questioned at a security checkpoint in Yangon. They were asked to hand over their mobile phones to the security officials so that the devices can be scanned for the applications they use.
Related Posts
One of them was fined for using VPN, a virtual private network that lets you access certain applications which are not valid in your country. It essentially allows you to hide your details online and help bypass firewalls.
The check-up may be counted as a regular protocol under military rule but this practice highlights civilians' digital rights. Keeping an eye on each and everyone in the country shows the insecurity of military groups.
They are super cautious about what is being spread and if videos about violence are being spread on social media Debbie Stothard, founder of the Alternative Asean Network on Burma, which is a right advocacy group, said, "Even before the coup, there was an assumption that there was surveillance — it has just gotten much more heavy-handed and overt since Feb 1."