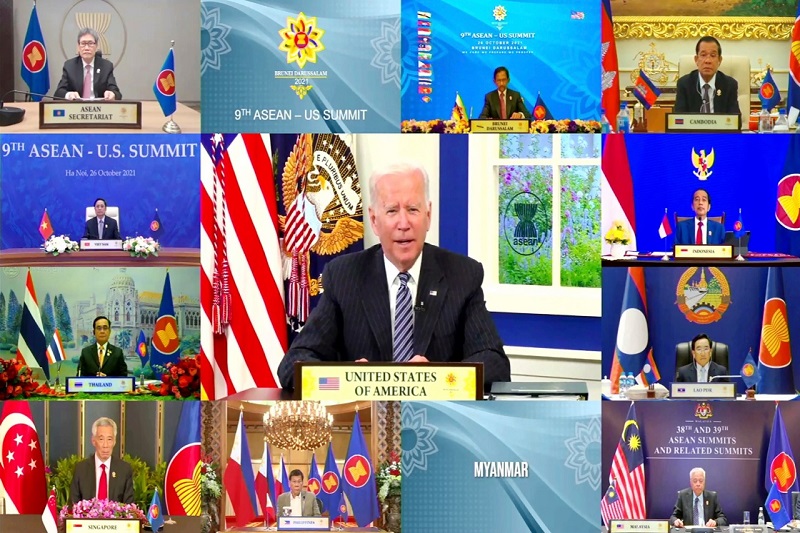 cambodia postpones first asean meeting amid myanmar disagreements
Cambodia postpones first ASEAN meeting amid Myanmar Disagreements
Cambodia -Cambodia on Wednesday postponed the first ASEAN (Association of Southeast Asian Nations) meeting under its 2022 chairmanship because of the deep divide in the bloc over the handling of Myanmar's military rulers.
The meeting was scheduled to be held in Siem Reap in northwestern Cambodia on January 18-19. However, the meeting will be indefinitely delayed because several ministers had difficulty attending the talks in person. Koy Kuong, the foreign ministry spokesperson of Cambodia, shared the news. However, he did not respond to questions about which nations' ministers were unable to attend the meeting in Siem Reap. Reportedly, the new date for the meeting is not set yet.
Reportedly, Minister of Foreign Affairs of Malaysia, Saifuddin Abdullah said he was unable to attend the meeting because of the emergency parliament session on the country's recent flood situation.
Disagreements over Hun Sen's visit to Myanmar
Reportedly, some members of the bloc opposed Cambodia's decision to invite Wunna Maung Lwin, Minister of Foreign Affairs of Myanmar, to the upcoming foreign ministers' retreat.
The postponement of the meeting delayed the official endorsement of Foreign Minister Prak Sokhonn as ASEAN's new special envoy for Myanmar.
Prime Minister of Cambodia Hun Sen visited Myanmar last week. However, he did not meet democratic leaders. According to sources, some diplomats chose not to attend next week's meeting because of Hun Sen's trip to Naypyidaw, Myanmar.
Related Posts
During his visit to Myanmar, Hun Sen said that he wanted the Burmese junta to be represented at the bloc's meetings. Protests and rallies were also held in some parts of Myanmar over Hun Sen's visit to Myanmar.
Last April, ASEAN leaders agreed on a five-point roadmap toward a peaceful settlement of the Myanmar crisis. They decided to put an end to violence and a political dialogue between all stakeholders. Reportedly, the Myanmar military has a history of bloodshed, including a brutal campaign against the Rohingya Muslim minority.