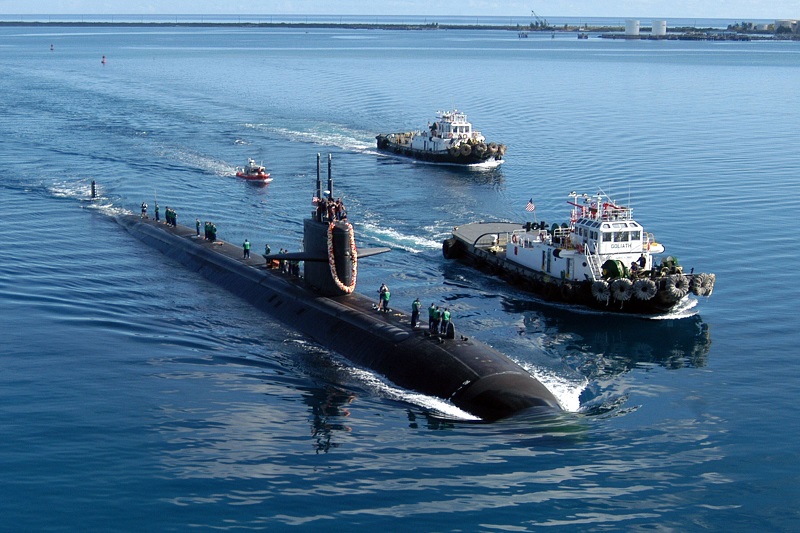 indonesia malaysia shows concern as australia plans to get nuclear submarines
Indonesia & Malaysia shows concern as Australia plans to get nuclear submarines
Indonesia -The foreign ministers of Malaysia and Indonesia expressed severe concerns on Australia's plan to obtain nuclear-powered submarines. It is really bothering other countries as there are increased chances of having rivalry between major powers in Southeast Asia.
Last month, superpowers the U.S., Britain, and Australia announced that they have formed a security alliance that will help equip Australia with nuclear-powered submarines. The alliance will reshape relations in the Indo-Pacific region and beyond. With this agreement in place, Australia disclosed its intention of building eight nuclear-powered submarines by using the expertise of the U.S.
They will also be dumping a contract with France for diesel-electric subs. Giving more power to Australia now, these nuclear submarines will enable them to conduct longer patrols and give the alliance a stronger military presence in the region.
Related Posts
Indonesian Foreign Minister Retno Marsudi said after meeting with her Malaysian counterpart, Saifuddin Abdullah, in Jakarta that this situation will certainly not benefit anyone. They have agreed that efforts to maintain a peaceful and stable region must continue and don't want the current dynamics to cause tension in the arms race and also in power projection.
Saifuddin said having near-neighbor build new nuclear-powered submarines could encourage other countries to come more frequently into Southeast Asian territory.
Both the ministers expressed stern disappointment with Myanmar as they delayed on a planned visit by an ASEAN envoy to help mediate in its political crisis. They said that the ASEAN special envoy was not given the access he deserved to visit Myanmar to fulfill his mandate and they are very disappointed.
Although, both the ministers also said that they agree to cooperate in responding to the coronavirus pandemic, which will be the main topic of the ASEAN summit, in the protection of Indonesian migrant workers in Malaysia.