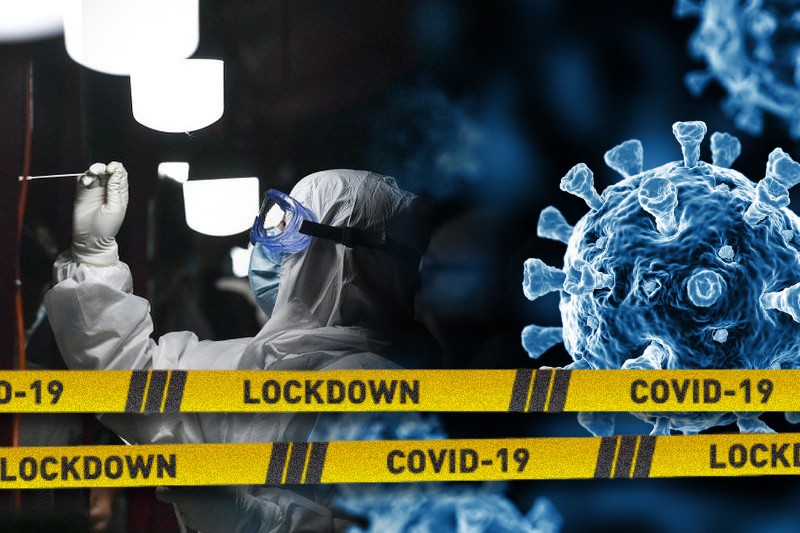 coronavirus china imposes lockdown in ejin county due to the delta variant surge
Coronavirus: China Imposes Lockdown in Ejin County due to the Delta Variant Surge
Last updated on January 20th, 2022 at 06:23 am
At a briefing in Beijing, the National Health Commission of China said that the delta variant from overseas causes the current coronavirus wave. China has locked down a county named Ejin in the inner Mongolia region that reported the most significant delta cases.
The initial outbreak in the country's northwest region rapidly soars into a nationwide wave. China announced 38 cases on Monday, a big part of which were reported in Inner Mongolia.
China asked 35,700 residents of the Ejin county to remain at home from Monday and passed a civil and criminal rule for those who do not follow the protocol. The county is home to almost 33% of the over 150 infections observed over the preceding week in the region.
All train services related to tourism within China have also been suspended, as the current covid-19 surge has seen the infection spread fast among tourists.
Related Posts
Individuals who require to visit Beijing from these hotspot regions must present a negative Covid test report carried no longer than two days earlier, and they need to do 14 days of self-quarantine.
The sudden surge of delta infection spread to 11 regions in the week from Oct. 17. At the press briefing, Mi Feng, a representative for the commission, stated that many infected people have a history of cross-region travel. Mi urged pandemic-affected areas to utilize "emergency mode."
China is the only nation in the world still seeking to dispense local transmission of the disease, while other Covid-Zero nations like Singapore to Australia have preferred to regard the surge as an endemic.
Meanwhile, regions with a few cases, including Guizhou, in the southwest, inner Mongolia and Beijing, have been restricted from carrying cross-country travel journeys.