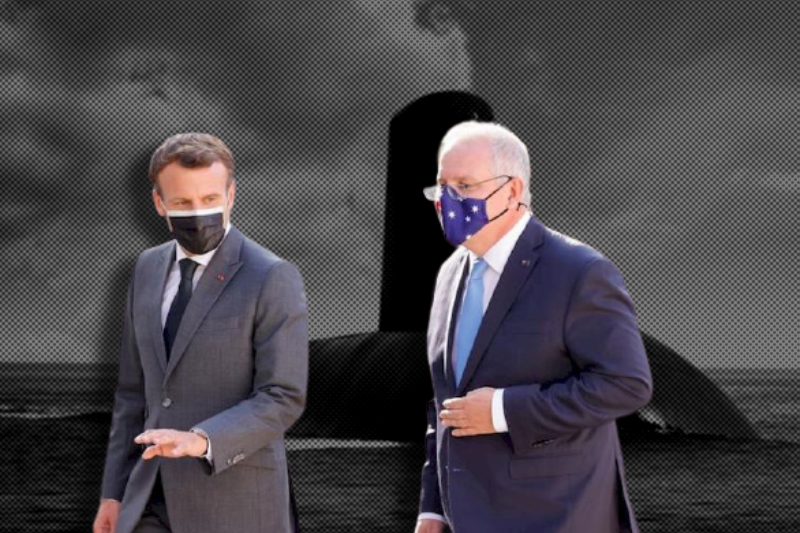 first official meet between australia france post submarine row
First official meet between Australia-France post Submarine row
Australia– After a blunder during the Submarine deal between Australia and France, the officials of the two countries conducted talks for the first time on Thursday to come to an understanding with each other.
The heads of the two nations Emmanuel Macron and Scott Morrison talked over a call where the former said that the Submarine incident had broken the trust France had on Australia. As for the Australian prime minister, the official statement said that the two leaders had a candid discussion about internal affairs.
Australia was recently under scanner for going back on its deal with France where it has promised to purchase submarines from the European nation. Paris was furious over the actions of Morrison for canceling the multibillion deal that required France to build 12 submarines for Australia.
Related Posts
Australia completely scrapped the deal and within a week of confirming its deal with France went back on its word and formed a new alliance with the United States and the United Kingdom. It said that it was in talks with the two countries for a new defense pack.
This definitely did not go down well with France and it reacted fiercely to this by reca;ling its ambassadors to Australia and the US. French Foreign Minister Jean-Yves Le Drian had also denounced the Australian decision as "a stab in the back". The biggest loss that Paris suffered is in terms of finances for which it has also demanded compensation.
Australia, the US and the UK form the Aukus pact in an attempt to counter China's growing military power. The recent defence deal will give Australia the opportunity to build nuclear powered submarines for the first time, thanks to the technology provided by the US.
It will be the first time that something with such strong technical advancements has gone underwater. These submarines will also reportedly cover areas like artificial intelligence and other high end technologies. Even though none of the countries have openly claimed their intentions for China, their move towards military advancements had made their basic idea very clear. China disapproves of Aukus and says that the agreement between them is 'extremely irresponsible'.