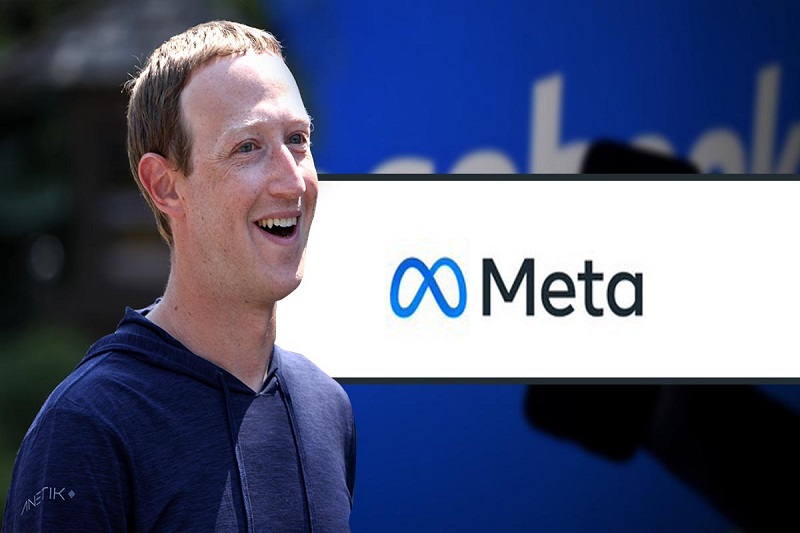 facebook adopts a new name meta as announced by mark
Mark Zuckerberg explains Gravity behind changing Facebook's name to 'Meta'
America –Facebook founder Mark Zuckerberg announced that the corporate name of the social media platform will change to Meta, to emphasize its metaverse vision. From now on they are going to be Metaverse first, not Facebook. Zuckerberg said during a keynote address at the company's annual developer's conference that he hopes that people understand Meta brand and the future that they stand for.
Zuckerberg said the company's future would focus on building virtual reality products that connect users through a different medium. He predicted that one billion people would be on the Metaverse in the next decade.
The company describes the metaverse as a three-dimensional virtual space where users can create avatars that represent them. Zuckerberg said the new virtual reality world would allow users to play video games, watch movies, attend concerts, collaborate with colleagues, and gather with friends without leaving their living room.
Related Posts
Zuckerberg added that instead of being an Internet that we look at, right, on our mobile phones or on our computer screens, it's an internet that we are a part of, or that we can be inside of. While the metaverse is years away from being fully realized, Zuckerberg said in addition to technological advances, it would also require new forms of governance.
Nick Clegg, who is the company's vice president of global affairs asserted that in the past the speed with which technology advances often leaves lawmakers and regulators playing catch up.
On the one hand, the companies get accused of charging ahead too quickly, and on the other, tech people feel that progress can't afford to wait for the slower pace of regulation. He added that this time it could be different because we have years until the metaverse that we envision is realized.