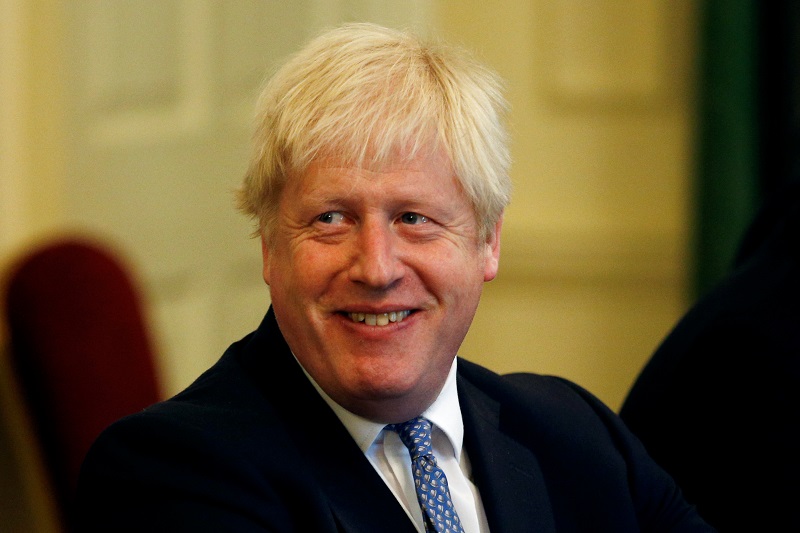 british pm johnson attends a roundtable at downing street in london
Johnson, Macron set to meet at the G-20 summit
UK -British Prime Minister Boris Johnson is set to hold brief face-to-face talks with Emmanuel Macron – the French President – at the G-20 summit.
Their meeting carries a lot of importance as the two countries are locked in a fishing rights dispute.
The summit is starting in Rome on Saturday as the row over rights for French fishing boats has escalated lately – seeing Britain summon the French ambassador.
Mr Macron and Mr Johnson will hold a short "brush-by" meeting on the sidelines of the summit to converse over a range of issues.
Britain threatened to board French fishing boats as France stood by a plan to impose sanctions on their vessels in a deepening row over the post-Brexit fishing rights.
According to media reports, the long-running dispute spiked this week after France listed measures that could be locked against Britain if London did not abide by allowing more French trawlers to fish in UK waters.
Related Posts
Britain countered France's explanation that the scallop dredger had no right to fish in French waters, and hit back by warning of retaliation and summoning the French ambassador for talks later on Friday to comment on Paris's actions.
When London left the EU's single market on 31 January 2020 – it left the common fisheries policy that peacefully divided Europe's waters since the 1970s.
Almost 1,700 EU vessels are now licensed to fish in UK waters, said the UK government. This equates to 98% of EU applications for fishing licences. However, the percentage figure is disputed in France.
British Interior Minister Priti Patel said the row was "disappointing" as the Environment Minister, George Eustice, called for calm.
Eustice apprised the British Parliament that he had a word with the European Union Commissioner, Virginijus Sinkevicius, and pressed the importance of "de-escalating" the situation.