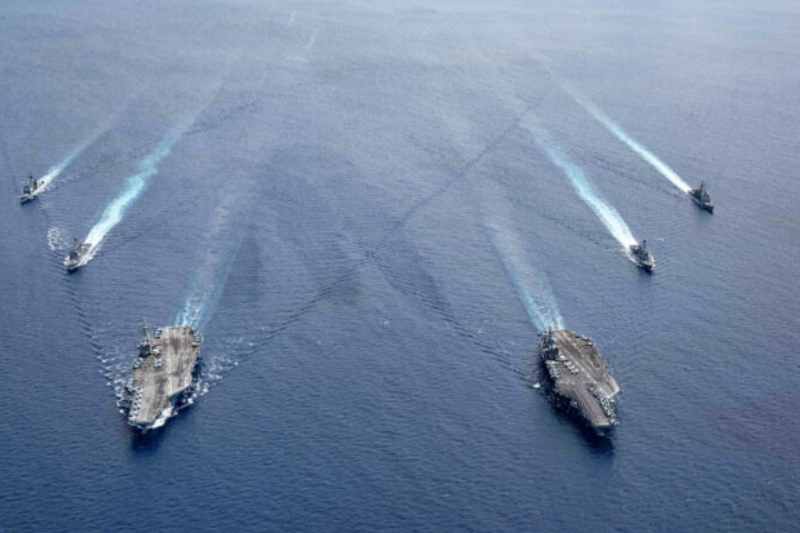 us china's unlawful maritime
US denies China's unlawful maritime claims
The United States has denied China's "unlawful" maritime claims in the South China Sea and has reiterated its stand with Southeast Asian nations faced with Beijing's "coercion".
US Secretary of State Antony Blinken, in an online meeting with his Association of Southeast Nations  (ASEAN) peers on Wednesday, said the US has "deep concerns" about the situation in Myanmar.
He urged the group to take prompt action to end violence and re-establish democracy in the country.
The top diplomat cleared Washington's position that it will never accept China's illegal maritime claims in the South China Sea, as per the State Department.
Related Posts
High on the agenda was the political crisis in Myanmar, the answer to COVID-19 and disputes in the South China Sea, where China and its neighbours have mixed territorial claims and where it has armed artificial islands.
ASEAN leaders at a special meeting in April had pressed for an immediate halt to violence in Myanmar and agreed to send forth a special envoy to the country, but not much progress has been seen since.
Anthony Blinken, in a special meeting with his Brunei counterpart on the brink of a Group of Seven foreign ministers, meet in Britain in early May, asked ASEAN to hold Myanmar's military accountable for not abiding by the agreed plan.
From Myanmar, Wunna Maung Lwin was present in Wednesday's virtual meeting. He was designated foreign minister by the military, which grabbed power in February by dismissing an elected government led by Aung San Suu Kyi.
This US-ASEAN meeting also comes amid an increasingly assertive China, with the Biden administration terming the US-China rivalry as a conflict between democratic and authoritarian governments.
China, as per its vaccine diplomacy, has provided ASEAN countries with homemade jabs and held in-person foreign ministers meeting with ASEAN in the southwestern city of Chongqing early in June.