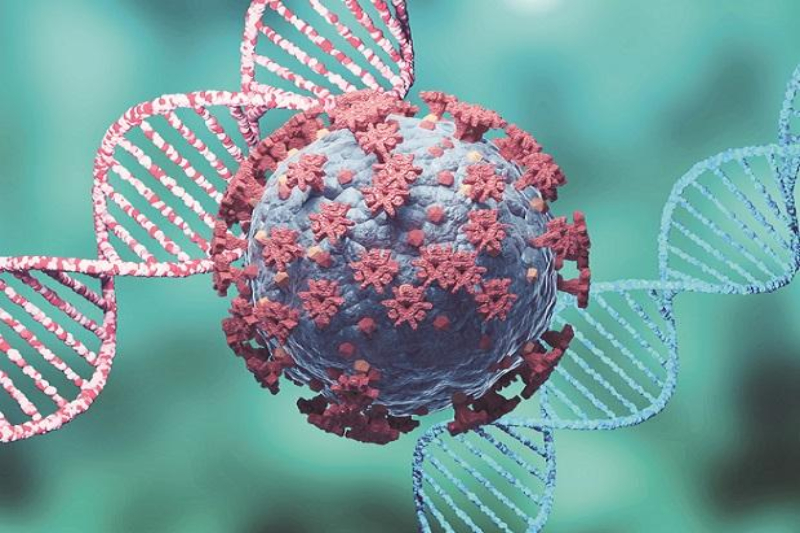 us delta variant
Delta variant aggressively spreading its tentacles in US amid vaccine rift
Delta variant is aggressively spreading across the globe and hitting strong economies that have fared better at vaccinating their population. United States of America is no exception despite the country witnessed escalated vaccination rate after President Joe Biden took office in January. Midwestern and southern states of the US have rampantly emerged as new centres of the Covid-19 surge as Delta variant comes out as predominating variant across the country.
The development can pose a major threat to Biden administration's goal of curbing the spread of coronavirus. This also poses a big question on recently announced waived COVID protocols for fully vaccinated individuals. Just when the life was going back to normalcy, a rise in cases has made situation uncertain for coming days.
Leading states in Covid-19 surge
The states that have recorded maximum surge in Covid-19 cases include Kansas, Oklahoma, Missouri, Arkansas, Louisiana and Mississippi. These are also the states that have lowest vaccination rate. This presents the stark vaccine divide across the US.
But the new cases number is less than a tenth of average daily rate at peak of pandemic in January. This is despite the numbers have doubled in last two weeks.
Related Posts
According to CDC (Centers for Disease Control and Prevention), about 55% of Americans have been fully vaccinated against Covid-19. Furthermore, the FDA approved vaccines are all proven to be safe and efficacious. So where is the problem? The problem is the unvaccinated people. Officials have said that an overwhelming number of people who are hospitalized due to Covid-19 are unvaccinated.
Dr David Dowdy, an associate professor of epidemiology at Johns Hopkins University and an expert in infectious diseases said, "The people who have not gotten vaccinated so far are a very diverse group. It's easy to portray it as … a political stripe, but vaccination rates are higher, for example, in those who are older, and that's irrespective of political leaning."
Vaccination rates have fallen rapidly too. From average of 3.4m vaccinations per day it has come down to 432,000 a day. Mississippi and Alabama are worst performing states with lowest vaccination rate. Vermont, in contrast, has vaccinated 67% of its population.
Political divide
Health research organization the Kaiser Family Foundation has said that political divide is also a major driving force leading to vaccination rift in America. Republicans continue to remain the most vaccine adverse group. The states recording maximum cases surge are primarily Republican states. But this is not a common feature for all. Some extremely conservative people are highly averse to the idea of vaccines for political alienation.
Dr Jennifer Dilaha, the director for immunizations at the Arkansas department of health said highlighting the variable vaccine divide pattern, "We have a Republican governor who's vaccinated, we have Republican leadership who's vaccinated, and we're a heavily red state." He added, "I'm not sure to what degree the political differences in our state play a role, I think it's likely other factors involved that are playing a heavier role."
A big chunk of adolescents and young adults are not vaccinated. Dilaha said, "They're not familiar with the long-term consequences of Covid-19, because we're still learning about them. People do not realize that people with Covid-19 can have permanent lung damage, heart damage, kidney damage, brain damage." It is a no brainer that rise in vaccination rate across the country in all demographics can eventually mitigate the Covid-19 outcome.