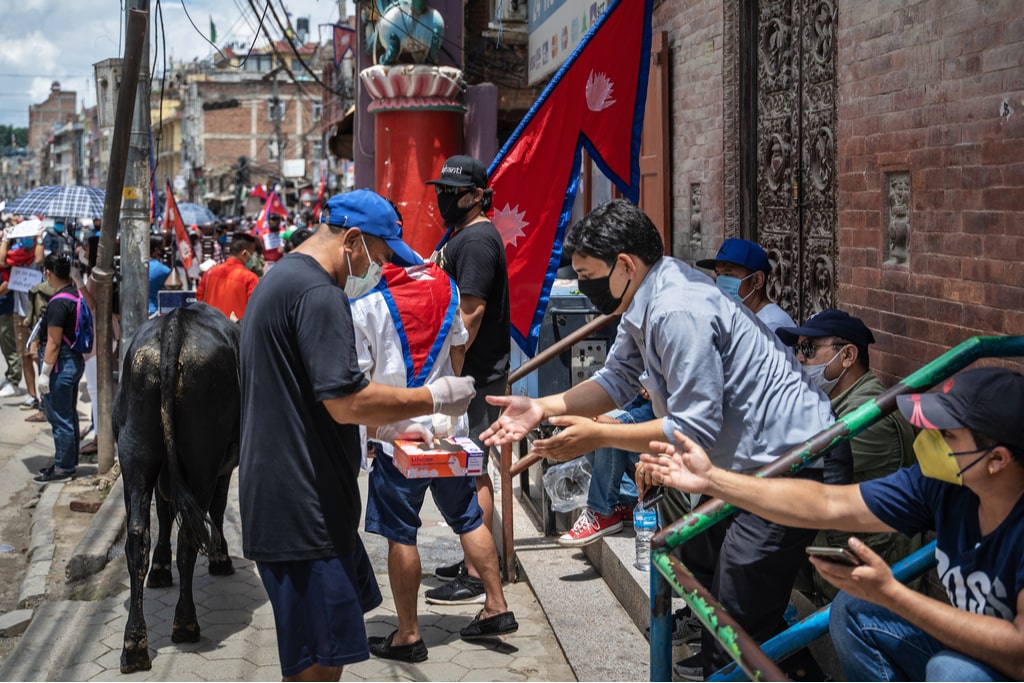 Nepal plunges into political crisis amid crucial fight against COVID-19
Nepal plunges into political crisis amid crucial fight against COVID19
In a major political crisis amid the ongoing fight against COVID-19 in Nepal, Prime Minister on Monday lost a key trust vote in the Lower House of Parliament. Hours after Oli lost the confidence motion, President Bidya Devi Bhandari called on political parties to stake claim to form a coalition government in the next three days.
With Oli reduced to a caretaker Prime Minister, Nepal's opposition parties are scrambling to form a new government in the country. As per reports, Nepal's main Opposition party Nepali Congress (NC) led by Sher Bahadur Deuba is planning on staking claim to form the government with support from the Nepal Communist Party Maoist Centre (CPN-MC). The NC has 61 and the CPN-MC has 49 lawmakers in the 271-member Lower House.
NC requires the support of 26 more lawmakers to establish a new government in the Himalayan nation. The party is significantly hoping to get the support of 32 lawmakers of the Janata Samajbadi Party-Nepal (JSP-N).
However, JSP-N appears to be divided on the matter. According to reports, a faction of the JSP-N led by Mahantha Thakur has yet not decided on participating in the formation of the NC-led coalition government in Nepal.
Reportedly, NC and CPN-MC have the backing of 15 lawmakers from a JSP-N faction led by Upendra Yadav. With time running out, NC is scheduled to hold talks with JSP-N and the Nepal-Khanal faction of the UML. President Bhandari has given until Thursday at 9 pm to political parties to stake claim to the government.
It is important to note that Nepal is facing unprecedented political turmoil at a time when the country is grappling with a devastating impact of the COVID-19 pandemic. Hospitals across the country are running out of oxygen, beds, and other medical supplies to treat COVID-19 infected patients.
Related Posts
Withdrawing their support, prominent leaders such as Pushpakamal Dahal 'Prachanda' and Sher Bahadur Deuba blamed Oli for his mishandling of the COVID-19 pandemic in the country. Public health experts have also criticised Oli for organising several gatherings that resulted in the spread of the virus. With the deteriorating COVID-19 situation, Nepal's vaccine crisis has also deepened. Currently, the country does not enough vaccines to administer the second dose of COVID-19 vaccine to around 1.3 million people above the age of 65 who received their first shots in the first half of March.
In the middle of the battle against the pandemic, the Nepal government's attention has now diverted to stabilising the country's political system.