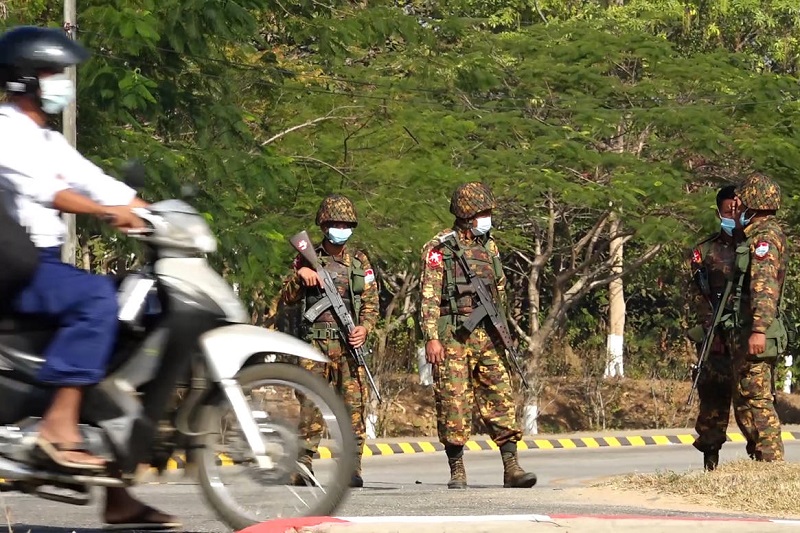 military coup in myanmar is a threat to national security biden stresses
Military coup in Myanmar is a threat to national security, Biden stresses
The United States president Joe Biden stressed on Monday that the situation in Myanmar is highlighting the threat to national security as well.
Myanmar is still witnessing mass protests to counter the rule of the military power in the country. The civilian government has been toppled and last year in February, the military took over the national affairs of the nation.
Talking about the same, the US president said that the political crisis in the junta-ruled nation is not less than a national threat to Washington and calls for a national emergency. This is the first time that the US government is making this statement towards the situation.
"The situation in and in relation to Burma, and in particular the February 1, 2021 coup… continues to pose an unusual and extraordinary threat to the national security and foreign policy of the United States," the White House asserted while passing on Biden's statement.
Related Posts
He also reportedly said that this is the reason that the national emergency which was declared on February 10, 2021, must continue beyond February 10, 2022. With this, he formally announced about extending the national emergency for another year, same in line with the anticipation of experts. The US had already announced sanctions on at least three prominent Myanmar judiciary officials on February 1. Other than that the US Department of Treasury's Office of Foreign Assets Control (OFAC) also imposed certain restrictions on seven individuals and two firms operating from the nation.