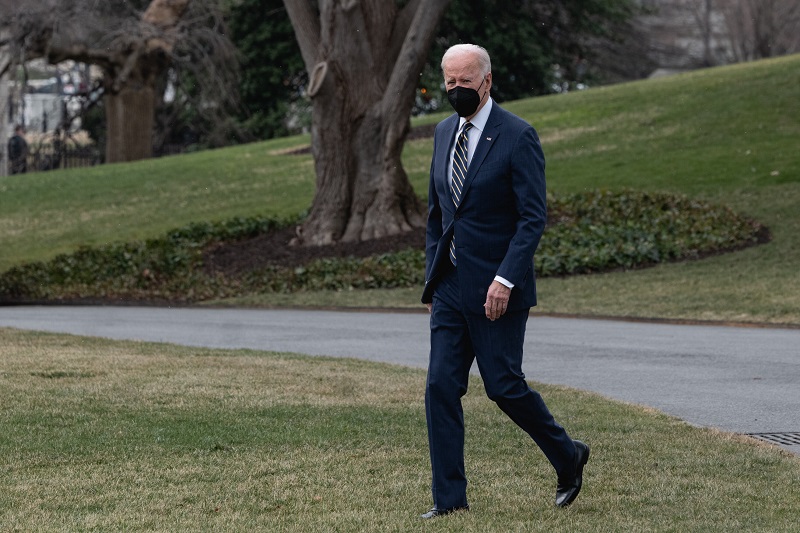 can germany walk along america in russian sanctions
Can Germany Walk Along America In Russian Sanctions?
While Europe is heavily dependent on Russia to meets its energy needs, German Chancellor Olaf Scholz has made a verbal declaration during a news conference with President Joe Biden in the East Room of the White House that Germany is all on US side for sanctioning Russia.
Russia's deployment of troops on the Ukrainian border has left NATO partner nations and America in jitters over a possible chance of invasion. But Kremlin is speaking otherwise. Meanwhile, France is dancing its own tune as Emmanuel Macron met his Russian counterpart Vladimir Putin in Moscow this week starting. There seems to be different diplomatic efforts at play, trying to ease tensions over Russia's military build-up on the Ukrainian border.
In the talks, Putin praised Macron's interesting advice where he felt, 'some ideas' might lead to progress in defusing Moscow's standoff with the West over Ukraine. Tensions have been building up over Europe feeling extremely insecure about its position and security as Russia builds up troops. But in response Russia is arguing that it only wants to guarantee its own security by stopping NATO's eastward expansion.
Related Posts
In front of the German Chancellor Olaf Scholz, US President Joe Biden said, "There will no longer be Nord Stream 2" if Russia further invades Ukraine with "tanks or troops. We will stop it." While talking about German support, Scholz said the government back home had not given a clear picture. That vagueness has already garnered criticism in the world and back home too. There is refusal to supply lethal weapons to Ukraine, or bolster Germany's troop presence in Eastern Europe too. But Biden isn't worrying because he has complete confidence in a strong ally. Rest, the world will have to wait and watch.