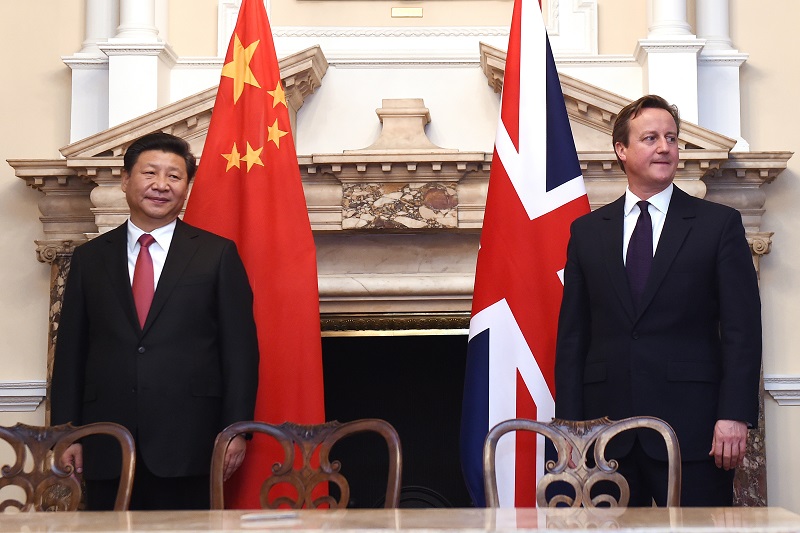 china's president xi jinping
The United Kingdom slams China for supporting Argentina's Falklands claim
The United Kingdom (UK) on Monday rejected China's statement on the Falkland Islands. China recently supported Argentina's claim to the Falkland Islands. However, the UK defended the Falkland Islands as "part of the British family."
British Foreign Secretary Liz Truss wrote in her Twitter account about the matter. She said that the UK completely rejected "any questions over sovereignty of the Falklands." She further added, "China must respect the Falklands' sovereignty."
The president of China, Xi Jinping, and the president of Argentina, Alberto Fernandez, issued a joint statement on Sunday on the Falkland Islands. It said China "reaffirms its support for Argentina's demand for the full exercise of sovereignty over the Falkland Islands."
Fernandez made a three-day visit to China for the opening ceremony of the Beijing 2022 Olympics. Both countries also said that they would continue to support each other on various issues.
Argentina-Britain relation
Argentina and Britain have long disputed ownership of the Falkland Islands. Argentina believes the Falklands were illegally taken from the country in 1833 and invaded the British colony in 1982. At that time, the UK sent troops to fight for the Islands. During the fight, 649 Argentines and 255 British soldiers died. Argentina still claims the Islands. However, London says the Falkland Islands are a self-governing entity under its protection.
China's Belt and Road Initiative
China and Argentina also signed an agreement on promoting the construction of the Silk Road Economic Belt and 21st Century Maritime Silk Road. China's Belt and Road Initiative (BRI) is a trillion-dollar push to improve trade links across the world.
Related Posts
Argentina also supported China's claim on Taiwan. The joint statement backed each other's territorial claims, the Falkland Islands for Argentina, and China's dispute over Taiwan. Both the leaders also pledged closer economic cooperation.
Recently, China and Pakistan also agreed to carry forward the development of the China-Pakistan Economic Corridor (CPEC) project, which is also a flagship project under BRI. Both countries celebrated the 70th anniversary of the establishment of diplomatic ties.